March 23, 2007
Transit - Transit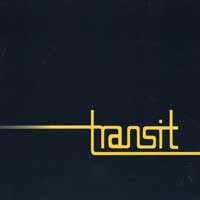 From transit's website: "Welcome to the home of transit: the hottest a cappella sensation to come out of North Carolina since…ever." Joseph, George, Dave, Brent and James are transit, and this is their CARA-nominated, self-titled debut EP, which opens with a miles-deep cover of Muse's "Supermassive Black Hole," and segues incongruously into a brilliantly subtle cover of "Hide and Seek." As we did whenever possible with the original "Blood, Sweat & Tears" tune, we ff'd past a fairly pedestrian "Vehicle" to be rewarded with the poignant, soft ballad "In The Graveyard." "Can't Get Next to You" is ok, not outstanding, but the final two cuts have the true flavor of greatness: the original tune of lost love, poetry and hurting, "Whispers," and then the CARA-nominated cover of "Home" by Marc Broussard, which kicks serious a cappella butt from the first nasty vocal percussion drumbeats—featuring a howling, foot-stomping, southern-fried solo that you won't believe. You'll listen to it and then quickly hit the "back" button just to make sure you really just heard something this hot. And all this is from a debut CD of 7 tunes—o, mah, god. As they say on the website's "News" page, there's much more to come, and we will be waiting, but savor transit now! 2417 CD 9.95
Listen to "Can't Get Next To You"
Posted by acapnews at 12:08 AM
ReGeneration - Again!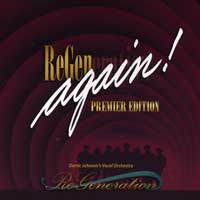 Derric Johnson and his "Voices of Liberty," eight of whose best and most experienced members became ReGeneration, toured nationally for 12 years, performing 6,000 live performances for 12 million people. In a recording encore, one of the most beloved and respected choral ensembles of all time comes back to blow us away with 10 Contemporary Christian tunes and favorite hymns. "Have You Met Jesus," "The Old Rugged Cross," "All Hail the Power of Jesus' Name," "In The Presence/Surely The Presence," "For All My Sin," the traditional spiritual "David and Goliath," "Moment by Moment," "O The Deep, Deep Love of Jesus," "Ho, Every One That is Thirsty in Spirit" and "Midnight Cry"�this is a powerful, inspirational collection of wonderful songs, with Derric Johnson's arrangements and direction, by his hand-picked mixed ensemble. What could be better? 2243 CD 14.95
Listen to "All Hail The Power of Jesus Name"
Posted by acapnews at 12:05 AM
March 4, 2007
Cluster - Cement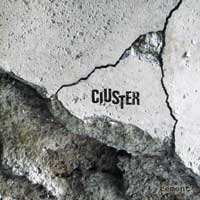 Mixed-voice (3 men, 2 women) Italian a cappella jazz ensemble Cluster lets us know from the first sweetly dissonant, elegantly vocal percussioned notes of John Coltrane's "Giant Steps" that we're in for a treat. Cluster's website is a delightful mystery, all in Italian, but all but one of the 13 tunes (the brooding "Blinker bla") is in English, even the title tune, an original by group tenor Nicola Nastos. Jazzy covers of American pop and R&B songs like Billy Joel's "Just the Way You Are," a masterful arrangement of Phil Collins' "Against All Odds," Stevie Wonder's "Creepin'," the absolute finest arrangement of The Turtles' bubblegum hit "Happy Together" we�ve ever heard, and the Motown hit "Ain't No Mountain High Enough" are some favorites. Cluster are poised, confident risk-takers who are fast making their marks in the competitive European jazz/a cappella world. And "cement" is one of the best, most impressive debut CDs we've heard in years. Now it's time to put on the good headphones, pour a glass of the $20 Sauvignon Blanc, cue it up again and truly savor this masterpiece! 7621 CD 15.95
Listen to "Nobody's Wife"
Posted by acapnews at 3:12 AM
March 3, 2007
Fork - Cover to Cover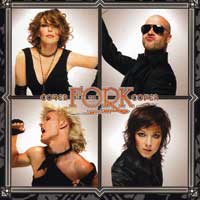 Their band, according to Fork: "Fork does to a cappella what Jimi Hendrix did to guitar music and what Viagra does to a man!" Three actors and a policeman were talking about forming a band in a Helsinki apartment in 1996 and the instruments they could play were not compatible with starting a rock band, but they realized that they could all sing! Since then Fork has made their own arrangements of about 50 rock and pop songs, from Bon Jovi and Michael Jackson to Robbie Williams, U2 and Whitney Houston. In live performances the group enters the stage like international divas, becoming their alter egos Chiq LaDesire, Miles Precious, Winston Chill and Angel d'Ville, shake their booties and sing to amazing pyrotechnics, and then they blow audiences away. Fork released their debut "Cover to Cover" in September of 2005, and it is as good and groundbreaking as we could have imagined. 10 covers, "You give love a bad name," the medley "Can't a loop," "Smooth criminal," "Beautiful day," "You oughta know," "God is a dj," "Livin' la vida loca," "My love is your love," "Kids" and "Politik." You will recognize these covers, while being amazed at what Fork is doing to them, where "Vogue" can segue into "Ice, Ice, Baby" and then "Walk this Way" and it all makes perfect sense. The synthesizer-solid vocal percussion and background vocals create kind of a "wall of a cappella sound" that must be heard to be truly appreciated. Basically what we're saying here is: whether you need to study it, react to it or simply love it, Fork is in a cappella, it has changed and we like it! 2416 CD 15.95
Listen to "Smooth Criminal"
Posted by acapnews at 3:08 AM