November 29, 2006
Rajaton - Sings ABBA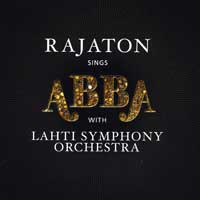 What a great idea! Rajaton is one of Finland's most highly regarded vocal ensembles and it's only natural that they should want to sing the repertoire of the biggest musical group to ever come out of the region. ABBA songs are well suited for interpretations by vocal groups and the collaboration with the world-class Lahti Symphony Orchestra really pays dividends. Perennial favorites such as "Dancing Queen", "Waterloo" and "Mama Mia" are given a fresh treatment and these and other ABBA songs are already showing their timelessness and enduring charm. A Scandinavian treat! 9892 CD 15.95
Listen to "Head Over Heels"
Posted by acapnews at 2:18 AM
baSix - Christmastime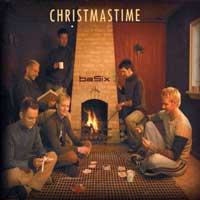 A Christmas winner! This fabulous a cappella pop holiday release has been awarded two CARA awards, for "Best Holiday Album" and "Best Holiday Song" and it's easy to see why it has won such acclaim. Once again this talented group presents fascinating arrangements this time of modern Christmas classics such as George Michael's "Last Christmas", Joni Mitchell's "River" and Christina Aguilera's "This Christmas". Production values are always top-notch with the group and this well-produced, sung and arranged album will be a holiday favorite to play season after season. Recommended. 1221 CD 15.95
Listen to "Last Christmas"
Posted by acapnews at 2:15 AM
Sound of the Rockies - Joy In My Soul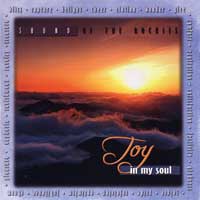 This five-time International Barbershop Top Ten chorus continues to warm hearts and bring smiles with this wonderful new recording. Your spirits will be lifted by these inspirational songs with arrangements by Greg Lyne, Joe Liles, David Wright, Jay Giallambardo and barbershop luminaries. The collective voices of this fine chorus will delight all aficionados of the genre. Highlights include "Deep River", "Amazing Grace". "Great Day" and "Beautiful Savior." 5764 CD 14.95
Listen to "Good Bye World, Good Bye"
Posted by acapnews at 1:58 AM
Sam Rogers - 100% Organic Human Voice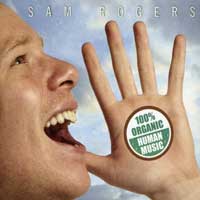 How exactly does he do it? Sam Rogers has, over relatively a few years, developed an impressive reputation as being one of the top vocal percussionist/beatboxer in the country. His unique talent, plus many years studying with some of the top vocal jazz coaches such as Phil Mattson and Michelle Weir, has developed his own unique style. Sam creates all kinds of sounds using just his voice without much use of electronic effects (unlike many others) but rather from his ability to create a whole array of fascinating sounds which he uses to great effect in these songs. Much creativity is displayed in this most interesting recording. 1218 CD 14.95
Listen to "You Got A Voice"
Posted by acapnews at 1:20 AM
November 15, 2006
Singers Unlimited - The Complete A Cappella Sessions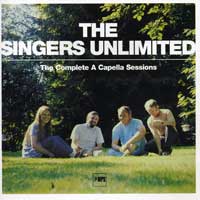 It doesn't get any better than this! After years of being available only on the box set here is a 2 CD release of all 33 a cappella recordings (not including Christmas) of quite probably the best vocal jazz group ever. The arrangements of Gene Puerling are simply exquisite and his ability to transform a song to completely new heights is astounding. We carry many thousands of a cappella CDs and this release is, in our opinion, the most essential CD for the collection of any serious fan of a cappella music! 7612 2CDs 29.95
Listen to "Autumn in New York"
Posted by acapnews at 2:37 AM
November 8, 2006
Moses Hogan - Negro Spirituals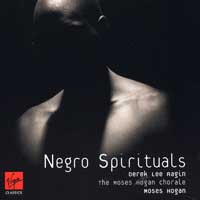 Sadly Moses Hogan succumbed to an illness and passed away in 2003 at the age of 46 but he certainly left behind a most impressive and substantial body of work. Considered to one of the world's foremost authorities and practitioners of the art of the African-American spiritual this is a collection of some of the finest of his arrangements. Sung by the Moses Hogan Chorale and featuring the sublime countertenor Derek Lee Ragin these songs have a timelessness that will ensure that Moses's work will be appreciated for generations to come. 8470 CD 14.98
Listen to "Great Day"
Posted by acapnews at 12:23 AM
November 7, 2006
Rounders - I Wanna Be Around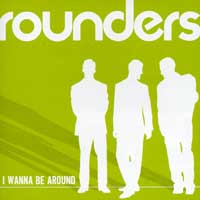 This exciting young new quartet has made quite a splash in the barbershop world and have already made quite a name for themselves for their close harmonies and ringing chords. Based in Florida the group has been coached by the legendary Tony DeRosa and his expertise is evident in the polished sound from such a relatively young group. This release includes plenty of great arrangements by the likes of Clay Hine, Will Hamblet, Marshall Webb and Lloyd Steinkamp and helps makes this a quartet to watch (and listen to) in the future. 5727 CD 12.98
Listen to "His Righteousness"
Posted by acapnews at 1:37 AM
November 4, 2006
Durant - Ride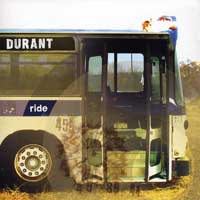 There are quite a few "family dynasties" in the a cappella world, most notably in barbershop, but here we have a very auspicious beginning of perhaps another. Keith Lancaster has built a very solid reputation as director of the various groups under the Acappella Ministries banner and now three of his children Melissa Lancaster, Kim Lancaster and Anthony Lancaster along with three others have formed the mixed group Durant. The children grew up on the road and in the studio with their father and have individually produced and performed on an impressive amount of recordings. This collection of praise and inspirational songs clearly demonstrates that musical talent can be genetic and fans of contemporary Christian music are sure to find this recording a real treat. 2222 CD 12.98
Listen to "His Righteousness"
Posted by acapnews at 3:41 AM