October 28, 2006
Quintessence - The Joy of Six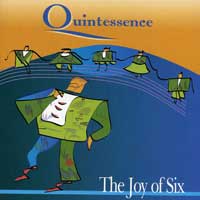 What a find! After well over a decade of selling a cappella recordings those joyous days of discovering unknown a cappella artists are fewer but we have just come across another great a cappella talent in Ottawa-based sextet Quintessence. Influenced by groups such as The Manhattan Transfer, Les Swingle Singers and Singers Unlimited the group brings it's own jazzy style to a a wide variety of repertoire, from big-band through to hits of recent years and some original material. The group arranged most all of the songs themselves bringing freshness to these great standards that are a real pleasure to hear. The voices blend very well and there are a couple of very strong solos especially those of Marion Xhignesse and Susan Mayo. A recommended release for vocal jazz aficionados. 7611 CD 15.98
Listen to "Les Duettistes"
Posted by acapnews at 2:31 AM
Master's Men - In His Hands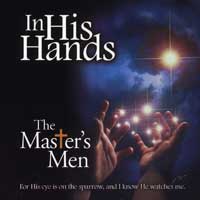 The latest release from this Christian men's ensemble is a fitting tribute to their former director and founder Rudy Partin who sadly passed away recently. As usual these fine voices reflect their faith and commitment to God which adds another dimension to the recordings. Highlights of the recording include the uplifting Hank Williams tune "I Saw The Light", the beautiful "His Eye Is On The Sparrow" and the mournful yet inspiring "Taps". Those who enjoy listening to heartfelt songs of praise will absolutely enjoy this recording. 2233 CD 14.98
Listen to "Taps"
Posted by acapnews at 2:29 AM
October 26, 2006
Groove Barbers - Glory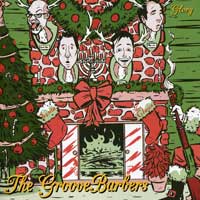 The Groove Barbers, made up of ex-Rockapella members Sean Altman, Charlie Evett, Steve Keyes and renowned vocalist Kevin Weist, have put out the essential Holiday album. 'Glory' features 11 of our favorite Holiday classic tunes and 2 brand-spankin'-new (and soon to be just as classic) Holiday originals by Sean Altman - 'Secret Santa,' and 'You're My Christmas' - both, incidentally, have vocal percussion tracks by Rockapella's Jeff Thacher. With their signature sound, a mix of of jazz, pop and barbershop, the Groove Barbers have been delighting audiences across the country, we are very proud to bring you their first Holiday recording! 1213 CD 14.98
Listen to "Secret Santa"
Posted by acapnews at 3:13 AM
October 21, 2006
Swinglish Mix - Far and Wide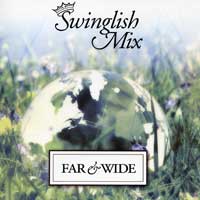 The 2003 Queens of Harmony show why they won the crowns on this new release as their amazing voices and crisp arrangements are front and center on this fine recording. Featuring a blend of both voices and nationalities (2 members live in Sweden the others in the US) this top-notch quartet sing some lesser-known gems along with a couple of classic medleys including the very clever "City Medley". The Harry Connick Jr. song "Whisper Your Name" is given a delightful rendition as is the Alan Menken gem "Little Patch of Heaven" from Disney's "Home On The Range". We particularly enjoyed the Phil Collins song "You'll Be In My Heart" and so will these talented singers once you have listened to this recording again and again. 5743 CD 14.98
Listen to "There I've Said It Again"
Posted by acapnews at 3:12 AM
Musical Island Boys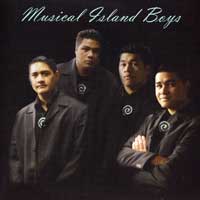 From the other "down under" here is an excellent recording from the Wellington, New Zealand based quartet Musical Island Boys who are a certifiable barbershop boy band phenomenon. Winners of many N.Z. awards the quartet won top honors and gold medals in Indianapolis (06) in the Barbershop Society International College Championship, the first non US quartet to win in the history of the competition. And it's easy to see why these lads have done so well when you hear their excellent renditions of the arrangements of Ed Waesche, David Wright and Joe Liles. All four singers are of Pacific Islander heritage including Samoan and Maori and perhaps it's the great tradition of singing in their cultures that give them the special touch they so clearly demonstrate. Recommended 5753 CD 14.98
Listen to "Pokarekare Ana"
Posted by acapnews at 3:10 AM
October 4, 2006
Manhattan Transfer - An Acapella Christmas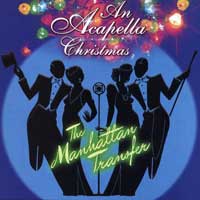 After a couple of decades and over 20 albums perhaps the most well-known of all vocal harmony groups has released their very first all a cappella recording – and it was well worth the wait! Of course we might well be somewhat biased due to our love of unaccompanied vocals but this album is truly a joy and will become, we are sure, a vocal harmony Christmas classic. First released in Japan the recording was produced by Tim Hauser and co-produced by the highly regarded Roger Treece who also arranged some of the songs. The vocals are always solid with the Transfer and their voices are highlighted even further when sung unaccompanied with each voice showing their years of experience as vocal jazz singers. The arrangements are stellar and this album will be bringing you holiday cheer for years to come. 7499 CD 15.98
Listen to "Merry Christmas Baby"
Posted by acapnews at 11:48 PM
Manhattan Transfer - The Symphony Sessions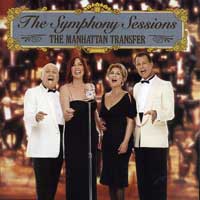 Recorded in 2006, The Symphony Sessions features the Transfer reinterpreting 12 of their classic songs they recorded for past albums. Rather than the usual jazz ensemble accompaniment this time the quartet goes into the studio with The City of Prague Symphony Orchestra under the direction of Corey Allen to produce these enjoyable new takes on some of the old favorites. This is a very relaxed and smooth-flowing recording and a pleasant change to hear these old chestnuts performed in a fresh style. 7601 CD 15.98
Listen to "Embracable You"
Posted by acapnews at 1:51 PM