August 26, 2007
Vocal Union - Just Like The Old Days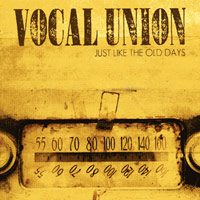 The A Cappella Company's Keith Lancaster is the producer of six-man, Nashville-based Vocal Union's sixth winning CD. "Just Like" is just like their other five, that is, filled with rich Gospel harmonies and excellent original material that will have you humming and singing along! Originals include the title tune, "There Have Been Healin'," "Wake Up" and "He Gave His Life" all by group member Gary Miller, R. Fisher Boyce's "Beautiful Star of Bethlehem," Ron Block's "In the Palm of Your Hand," Dottie Rambo's "Remind Me Dear Lord," Hazel Trubee's "Walk Right Out of this Valley," and Geniece Ingold's "In My Robe of White." Each of these songs share an upbeat, positive message, wonderful lyrics and the group's joyous love of singing and spreading the Gospel, all of which add up to one of the best Gospel CDs we've ever heard. Enjoy! 2271 CD 14.95
Listen to "In The Palm Of Your Hand"
Posted by acapnews at 3:23 AM
August 25, 2007
Mosaic Whispers - Behind Bars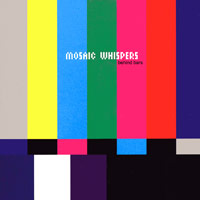 Spanning 4 years of Mosaic Whispers, including the Washington University in St. Louis group's 15th anniversary in 2006, "Behind Bars" features a variety of songs selected from the extensive repertoire performed during that period by the '03-'04, '04-'05, '05-'06 and '06-'07 permutations of the group--basically a 12-song "best-of" CD. Dido's "Hunter," Intepol's "Obstacle 1," Bjork's "Bachelorette," Jefferson Airplane's anthem "White Rabbit," The Dixie Chicks' "Landslide," Lennon/McCartney's gritty "Eleanor Rigby," Gavin DeGraw's "Meaning," Stacie Orrico's "Stuck" and Coldplay's "Fix You" are some of our favorites, but there are really no weak cuts. From previous excellent CDs we became fans of Mosaic Whispers, liking their energy, rich sound, song selection and cutting-edge arrangements. Listening to "Behind Bars" only makes us bigger fans! 1766 CD 14.95
Listen to "White Rabbit"
Posted by acapnews at 3:24 AM
August 22, 2007
The Bobs - Sign My Snarling Movie - 25 Years of The Bobs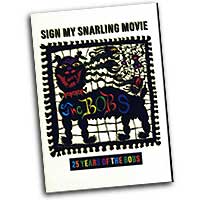 The documentary SIGN MY SNARLING MOVIE chronicles the history of the Bobs, the original "band without instruments" as they rise from the ashes of San Francisco's Western Onion Singing Telegram Company. Known for their vocal pyrotechnics, witty tunes, musical brinksmanship, and amazing live shows, the band evolves as they gain an audience, get nominated for a Grammy, tour the world, and manage to thrive for 25 years with no major label support, no hit records, and no instruments. Featuring music from the Bobs 25th anniversary concerts in Berkeley in 2006, rare and never-before-seen archival footage, new interviews with the band and their fans, and many surprises. 2408 DVD 24.95

Posted by acapnews at 2:00 AM