December 5, 2009
Philomela Female Choir - Midnight Christmas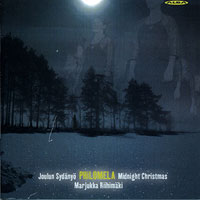 Renowned for its versatility, Philomela has, ever since it was formed in 1984, adopted an innovative approach to choral expression under its conductor Marjukka Riihimaki. Its many awards have included the Grand Prix in the Chorus Review of Tampere Vocal Music Festival, and in recent years it has regularly been invited to sing at international festivals. Recently Philomela decided to explore the potential for adding new songs to the Finnish stock of Christmas carols without violating the traditional Christmas spirit. It therefore commissioned songs on the Christmas theme from composers it had worked with before and were familiar with Philomela's style. They also included some more traditional Finnish Christmas music as well and this resulting recording is a true a cappella pleasure. 3173 CD 15.95
Listen to "Song of Mary"
Posted by acapnews at 12:10 AM
December 4, 2009
Quink Vocal Ensemble - Christmas With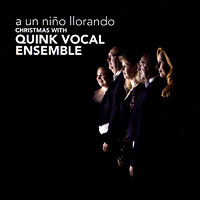 Since its first concerts in 1978 this group of five professional singers consistently ranks among the top a cappella ensembles of the world. The five versatile musicians always strive for authenticity in the way they perform the different styles of music with a repertoire that stretches from the Middle Ages to Contemporary Music. This historically accurate, vivid collection of Christmas songs ranges from the Renaissance to modern times and are sung (and recorded) exquisitely. Well known in Europe this ensemble is not so well known in the US and we hope that they will tour here more often. Their singing and arrangements are topnotch and this recording belongs in everybody's Holiday collection. 4561 CD 15.95
Listen to "A un niño llorando"
Posted by acapnews at 12:07 AM