All | 2-Part | SA | SATB | SATB divisi | SSA | SSAA | SSATB | TBB | TTB | TTBB
Individual Folios
TTBB
Displaying 1-2 of 2 items.
---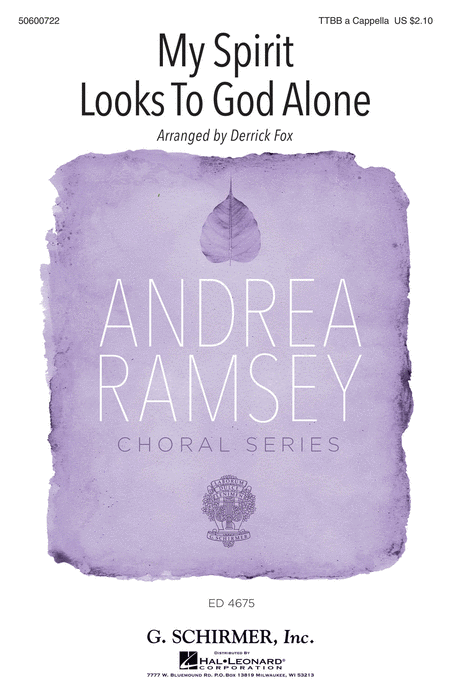 Derrick Fox : My Spirit Looks to God Alone
Introducing Four Shape Note singing to your young singers, this arrangement from the Sacred Harp is full of energy. Young singers will relate to the positive message and they will be surprised that 19th century music can be so much fun to sing.
Arranger: Derrick Fox

---
Christopher H. Harris : You
Written for the Southwest Region ACDA Men's Honor Choir, 2018, directed by Derrick Fox. The passionate text requires expressive and dynamic singing from the men's voices. Long lines require grace and the dynamic climax--That you love me makes me worthy of you: will require all the emotion that your men can summon.
Composer: Christopher H. Harris


New Sheet Music

Vocal Harmony Arrangements - Home
Christian | Gospel | Standards | Musicals | Specialty | World | Barbershop | Contemporary | Vocal Jazz | Choral | Christmas
Mixed Voices | Female | Male | 8 Parts | 6 Parts | 5 Parts | 3 Parts | 2 Parts | Medleys | Solo | Folio Series | New Releases
---