All | 2-Part | SA | SATB | SATB divisi | SSA | SSAA | SSATB | TBB | TTB | TTBB
Individual Folios
TTB
Displaying 1-2 of 2 items.
---
Derrick Fox : Journey On

This music, with lyrics by the composer, speaks to the impact of relationships that we build throughout our lives. It is an excellent outlet for communicating emotions and gives your tenor/bass choirs an opportunity to explore a text that moves beyond stereotypes.
Composer: Derrick Fox

---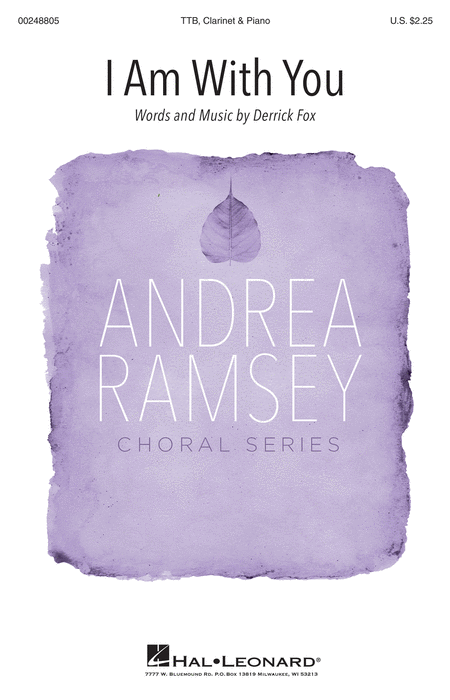 Derrick Fox : I Am with You
With the goal to inspire inner strength and confidence in youg people, this new piece by Derrick Fox for young men is a wonderful addition to the repertoire. The chance for success in life is exponentially greater when we know we can take chances and there is a safety net there if we fail. These words of assurance are strong and clear in this beautiful music.
Composer: Derrick Fox


New Sheet Music

Vocal Harmony Arrangements - Home
Christian | Gospel | Standards | Musicals | Specialty | World | Barbershop | Contemporary | Vocal Jazz | Choral | Christmas
Mixed Voices | Female | Male | 8 Parts | 6 Parts | 5 Parts | 3 Parts | 2 Parts | Medleys | Solo | Folio Series | New Releases
---