All | SA | SAATBB | SAATTBB | SAB | SATB | SATB divisi | SSA | SSAA | SSAATTBB | SSSAAA | TTBB
Individual Folios
SAATTBB
Displaying 1-1 of 1 items.
---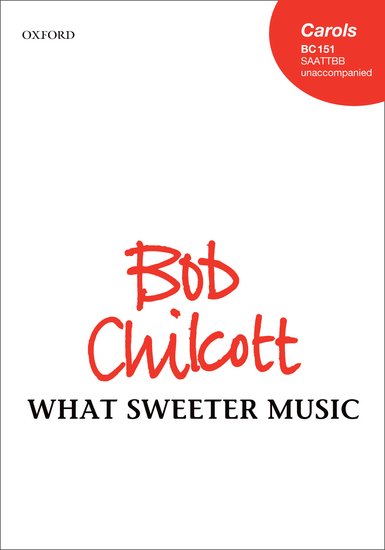 Bob Chilcott : What sweeter music
What sweeter music is an atmospheric setting of Robert Herrick's popular Christmas text. The carol opens with hushed, interweaving choral lines, creating a soft veil of sound that expands texturally and dynamically into an expressive central section. The sustained melodic interest in every part combines to create a gorgeous work that choirs will find a true pleasure to sing. What sweeter music will be included on a forthcoming CD by Commotio.
Composer: Bob Chilcott


New Sheet Music

Vocal Harmony Arrangements - Home
Christian | Gospel | Standards | Musicals | Specialty | World | Barbershop | Contemporary | Vocal Jazz | Choral | Christmas
Mixed Voices | Female | Male | 8 Parts | 6 Parts | 5 Parts | 3 Parts | 2 Parts | Medleys | Solo | Folio Series | New Releases
---