All | SA | SAB | SATB | SATB divisi | SATBB | SSA | SSAA | SSAA divisi | TTBB
Individual Folios
SA
Displaying 1-2 of 2 items.
---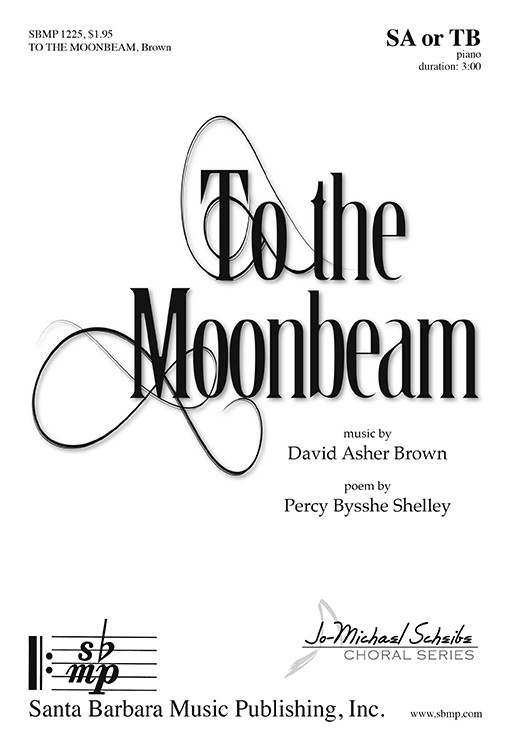 David Asher Brown : To the Moonbeam
Charming and sophisticated, audiences will leave your concert humming David Asher Brown's brilliant melody while pondering the significance of the thought-provoking Percy Bysshe Shelley poem. The artistic piano accompaniment adds color and interest to this special piece.
Composer: David Asher Brown


New Sheet Music

Vocal Harmony Arrangements - Home
Christian | Gospel | Standards | Musicals | Specialty | World | Barbershop | Contemporary | Vocal Jazz | Choral | Christmas
Mixed Voices | Female | Male | 8 Parts | 6 Parts | 5 Parts | 3 Parts | 2 Parts | Medleys | Solo | Folio Series | New Releases
---