All | SA | SAA | SAB | SATB | SATB divisi | SSA | SSAA | SSAATTB | SSAATTBB | SSATB | SSATBB | SSATTB | TTBB | Unison
Individual Folios
Unison
Displaying 1-1 of 1 items.
---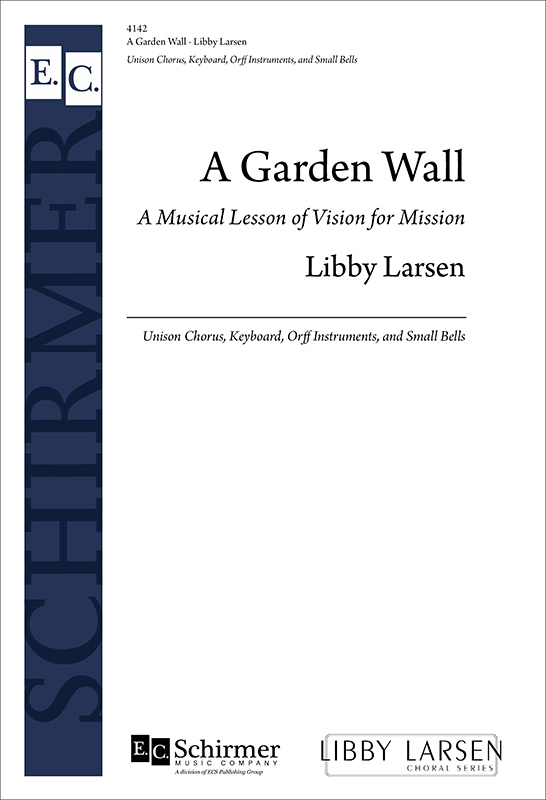 Libby Larsen : A Garden Wall
A musical play written to help congregations arrive at a more ample vision of their mission in their own communities and throughout the world. Offers wide range of performance opportunities for children and adults alike. Involves Orff instruments.
Composer: Libby Larsen


New Sheet Music

Vocal Harmony Arrangements - Home
Christian | Gospel | Standards | Musicals | Specialty | World | Barbershop | Contemporary | Vocal Jazz | Choral | Christmas
Mixed Voices | Female | Male | 8 Parts | 6 Parts | 5 Parts | 3 Parts | 2 Parts | Medleys | Solo | Folio Series | New Releases
---