All | 2-Part | 3-Part Mixed | SA(T)B | SAB | SATB | SATBB | SSA | TBB
Individual Folios
SATBB
Displaying 1-2 of 2 items.
---
Roger Emerson : Circle of Life
The image of newborn lion cub Simba being presented for the first time to the animal kingdom in Disney's The Lion King has become an iconic moment in film, preserved in both the animated 1994 classic, and the 2019 live action remake. Elton John's ever-advancing chord progressions translate well to the extensive a cappella catalog of Roger Emerson, arranged with all of the choral majesty befitting the source material.
Arranger: Roger Emerson | Composer: Tim Rice | Musical: The Lion King

---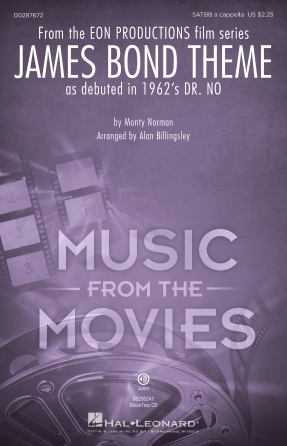 Alan Billingsley : James Bond Theme
There is no more iconic music than the James Bond Theme. Movie goers for generations can sing the melody. Here it is cleverly arranged and ready for the concert stage.
Arranger: Alan Billingsley | Composer: Monty Norman


New Sheet Music

Vocal Harmony Arrangements - Home
Christian | Gospel | Standards | Musicals | Specialty | World | Barbershop | Contemporary | Vocal Jazz | Choral | Christmas
Mixed Voices | Female | Male | 8 Parts | 6 Parts | 5 Parts | 3 Parts | 2 Parts | Medleys | Solo | Folio Series | New Releases
---