All | 2-Part | 3-Part Mixed | SATB | SSA | TTB
Individual Folios
2-Part
Displaying 1-3 of 3 items.
---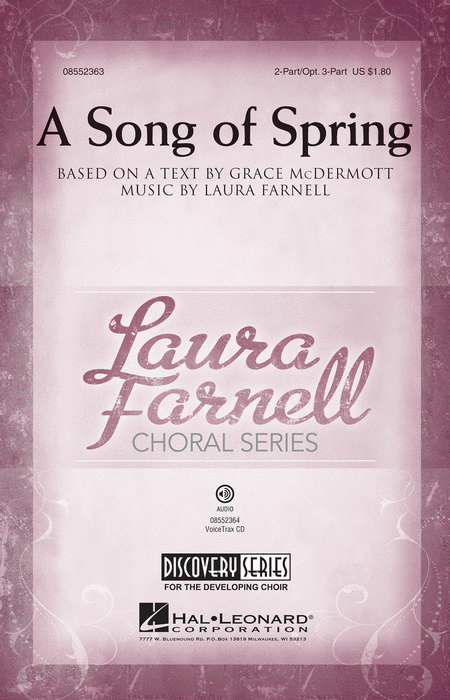 Laura Farnell : A Song of Spring
Taking its text from a poem written by a 14-year old student for a choral commissioning project in Fairfax County, Virginia, this work opens with a joyful and buoyant call and response over a rhythmically vital piano accompaniment. The music then moves into a jubilant narrative depicting nature's reawakening. Ideal for middle and high school treble choirs.
Composer: Laura Farnell

---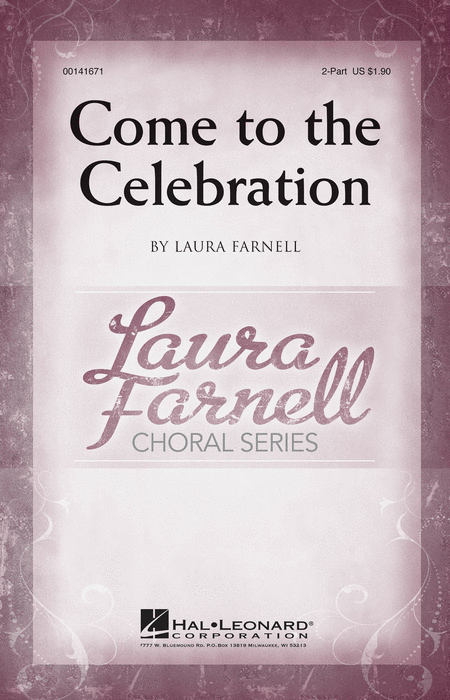 Laura Farnell : Come to the Celebration
Set in a vibrant mixed meter, this work celebrates the wonder and joy of music, nature and life. In an ABA form, it opens with echoing phrases, then moves into a more reflective section before the exuberant return of the main theme. Commissioned by the Richardson All-District Elementary Choir for a performance at the 2015 Texas Music Educators Convention.
Composer: Laura Farnell

---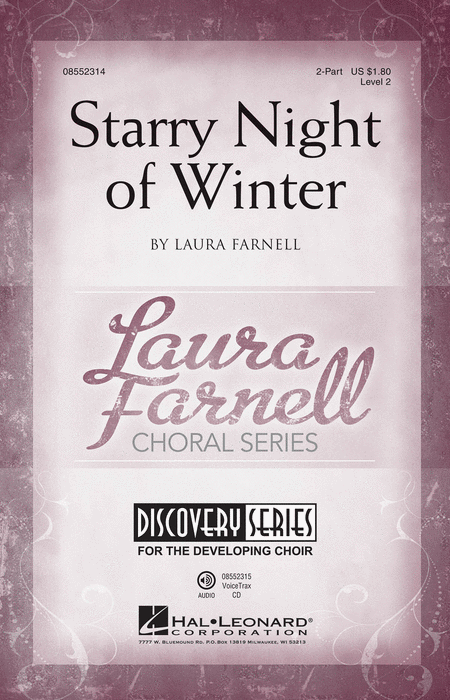 Laura Farnell : Starry Night of Winter
The text and music are artfully set in this evocative original work, painting a haunting image of a starry sky over a barren winter landscape and drawing a musical comparison of the blanket of flowers soon to follow in the spring. Wonderful for building tone and expression in developing treble ensembles! For 2-Part voices with optional descant. Discovery Level 2. Available separately: 2-Part, VoiceTrax CD. Duration: 3:25.
Composer: Laura Farnell


New Sheet Music

Vocal Harmony Arrangements - Home
Christian | Gospel | Standards | Musicals | Specialty | World | Barbershop | Contemporary | Vocal Jazz | Choral | Christmas
Mixed Voices | Female | Male | 8 Parts | 6 Parts | 5 Parts | 3 Parts | 2 Parts | Medleys | Solo | Folio Series | New Releases
---