All | SA | SATB | SATB divisi | SSA | SSAA
Series Collections
SSAA
---
Ken Burton: Good News!
Review: Following the outstanding success of Feel the Spirit!, this second Ken Burton collection will doubtless prove another sensation. Good News! is a superb introduction for all upper-voice choirs to the Gospel genre and the EMI Classics recording Steal Away includes several of the pieces contained in this volume.
Songlist: Good News!, Oh, What A Beautiful City, Joshua Fit 'de Battle, Walk with Me

---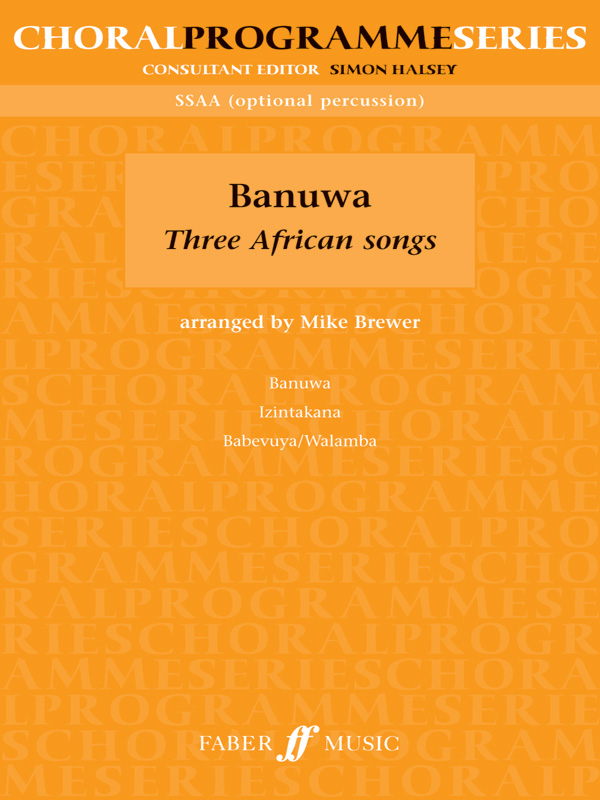 Mike Brewer: Banuwa - Three African Songs
Review: Banuwa is a vibrant collection that presents choirs with a terrific opportunity to experience the excitement and energy of African music. Building on the success of Hamba Lulu, this volume taps into the rich seam of African culture and includes the festive song 'Banuwa', alongside Zulu bird song 'Izintakana' and the South African wedding song 'Babevuya' - coupled here with the infectious 'Walamba'.
Songlist: Banuwa, Izintakana, Babevuya / Walamba

---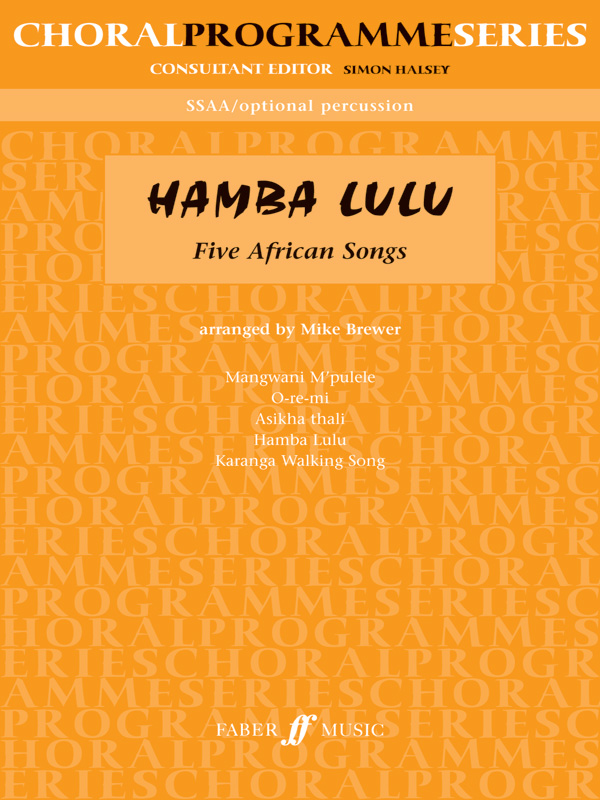 Mike Brewer: Hamba Lulu - Five African Songs
Review: Hamba Lulu is a fantastic addition to the choral repertoire. A breath of fresh air in the classroom and for many a choir wanting a challenge. These stirring songs are additive, so you can tailor performances to local resources, increasing technical demand according to their experience. Easy to learn and sure to make an instant impact on audiences, the songs tap into the rich seam of African culture.
Songlist: Mangwani M'Pulele, O-re-mi, Karanga Walking Song, Hamba Lulu, Askha Thali

---

New Sheet Music

Vocal Harmony Arrangements - Home
Christian | Gospel | Standards | Musicals | Specialty | World | Barbershop | Contemporary | Vocal Jazz | Choral | Christmas
Mixed Voices | Female | Male | 8 Parts | 6 Parts | 5 Parts | 3 Parts | 2 Parts | Medleys | Solo | Folio Series | New Releases
---