All | 2-Part | SA | SATB | SSA | SSAA | Unison
Individual Folios
A Cappella
Displaying 1-2 of 2 items.
---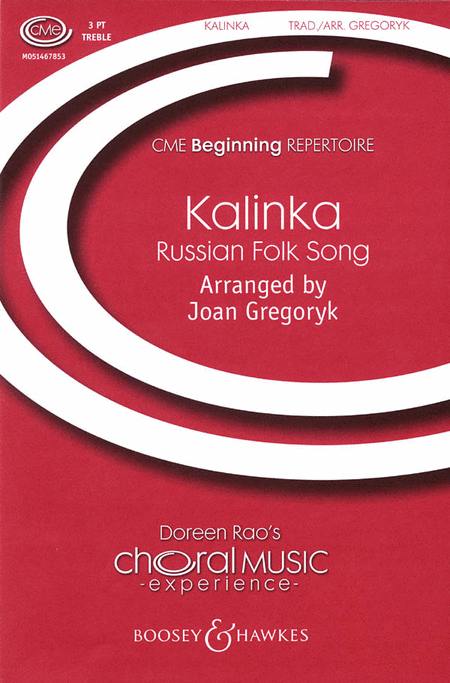 Joan Gregoryk : Kalinka
Kalinka is about a young man sitting under a red berry bush (Kalinka), singing of his feelings for his sweetheart. The expressiveness of the song is achieved through the contrast between a lively and rhythmic chorus and the more legato and subdued verses.
Arranger: Joan Gregoryk


New Sheet Music

Vocal Harmony Arrangements - Home
Christian | Gospel | Standards | Musicals | Specialty | World | Barbershop | Contemporary | Vocal Jazz | Choral | Christmas
Mixed Voices | Female | Male | 8 Parts | 6 Parts | 5 Parts | 3 Parts | 2 Parts | Medleys | Solo | Folio Series | New Releases
---