All | 2-Part | 2-Part / SSA | 2-Part/SSA | 3-Part | 3-Part Mixed | 3-Part Mixed (Opt. Baritone) | 3-Part Mixed / SAB | 3-Part Mixed / SAB (with Opt. | 3-Part Mixed, a cappella | 3-Part, any combination | S(S)AB | SAB | SATB | SATB divisi | SSA | SSAA | SSAATTBB | SSAB | SSATB | T(B)B | T(T)B | TB | TBB | TT(B) | TTB | TTBB
Individual Folios
SSAB
Displaying 1-3 of 3 items.
---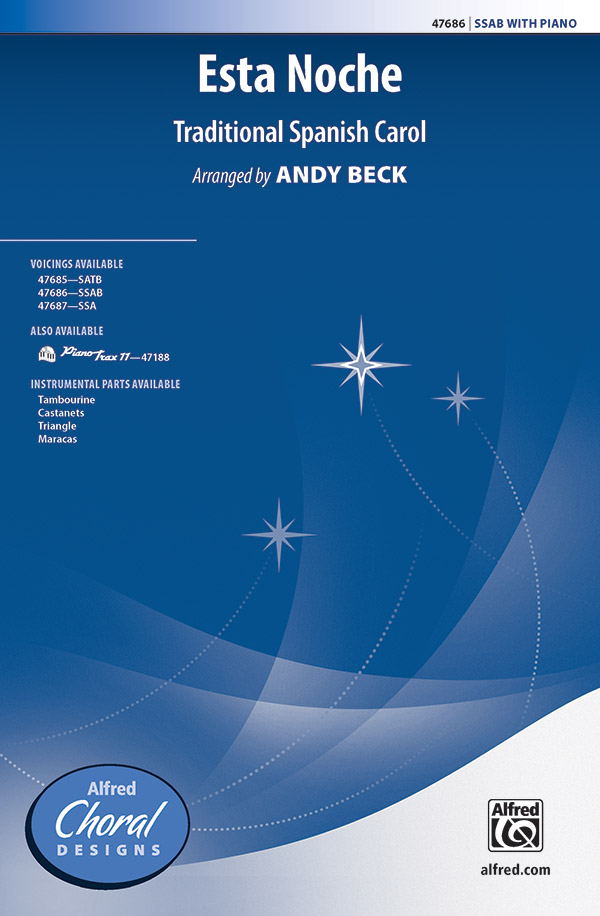 Andy Beck : Esta Noche
Feel the joyful lilt of this traditional Spanish Christmas carol, rendered beautifully in the original language. This well-crafted arrangement offers solid choral scoring and a sturdy piano accompaniment for the festive nativity-themed text. A comprehensive translation/pronunciation guide is included, and optional percussion parts are available free online.
Arranger: Andy Beck

---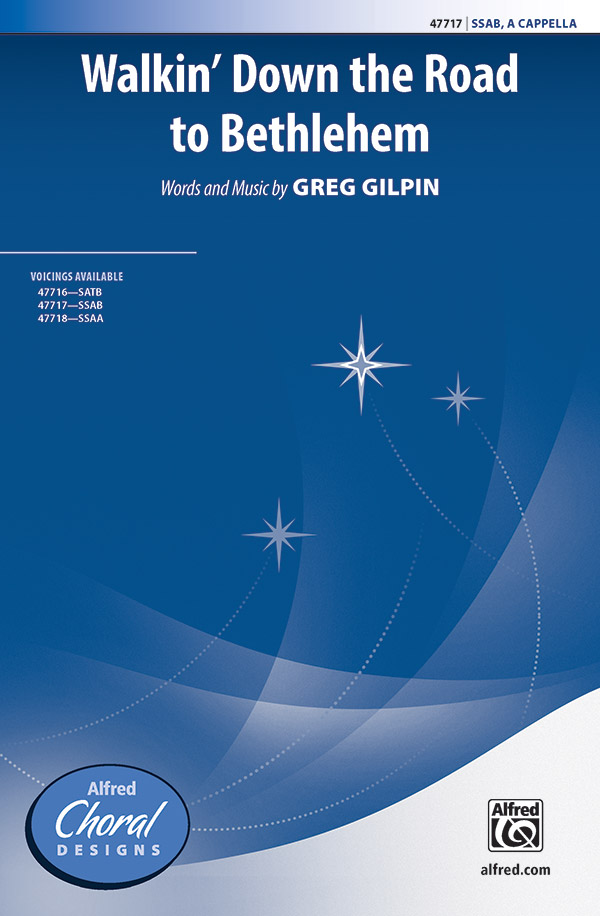 Greg Gilpin : Walkin' Down the Road to Bethlehem
A well-constructed original a cappella Christmas spiritual built upon a memorable chorus of interlocking rhythms. The gripping minor key, dramatic dynamic contrasts, and a compelling modulation will make for an impressive holiday performance.
Arranger: Greg Gilpin

---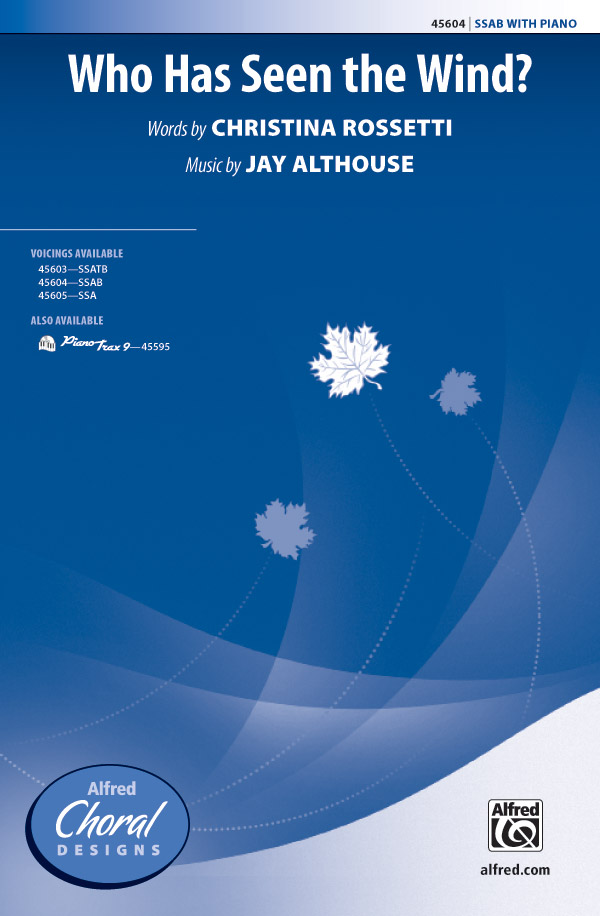 Jay Althouse : Who Has Seen the Wind?
This text-driven setting of Rossetti's treasured poem is top-tier. A well-developed choral interlude sounds like swirling winds with round vowels and captivating harmonies to spare. Most notably, Jay's masterful text painting weaves the sound of the breeze throughout. Artful. Haunting.
Composer: Jay Althouse


New Sheet Music

Vocal Harmony Arrangements - Home
Christian | Gospel | Standards | Musicals | Specialty | World | Barbershop | Contemporary | Vocal Jazz | Choral | Christmas
Mixed Voices | Female | Male | 8 Parts | 6 Parts | 5 Parts | 3 Parts | 2 Parts | Medleys | Solo | Folio Series | New Releases
---