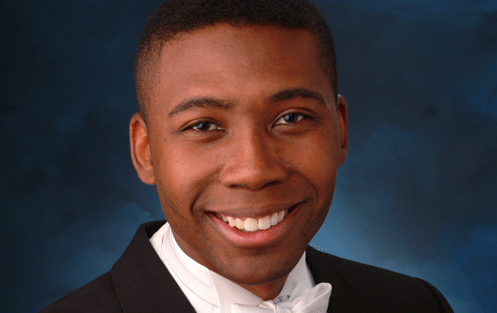 Rollo Dilworth is assistant professor of music, director of the bachelor of music education program, and director of the choral program at North Park University, Chicago, IL, where he has taught since 1996. In 2003 the University honored him with the 2003 Zenos Hawkinson Award for Teaching and Campus Leadership. Dilworth has a bachelor of science in music education from Case Western Reserve University; a M.Ed. from University of Missouri-St. Louis; and a D.M.A. from Northwestern University.

In addition to his teaching responsibilities, Dilworth serves as conductor of the North Park University Gospel Choir and the University Choir. He is an oft-published composer of choral music, with emphasis in the areas of spirituals and gospel inspired works.

He is an award-winning composer and his work has taken him to the continents of Europe, Asia, Africa and Australia. In addition to his research in African-American music, he also serves as Minister of Music at Martin Temple African Methodist Episcopal Zion Church in Chicago.
Discography
Displaying 1-5 of 5 items.

Choral Music - Home
All Choral Groups | Choral Christmas | Composers | Choral Directors | Choral arrangements
Mixed Voice Groups | Mixed Voice CDs | Mixed Childrens Choirs | Mixed Childrens CDs | Mixed Voice Christmas CDs
Male Choral Groups | Male Choral CDs | Boyschoirs | Boyschoirs CDs | Male Choral Christmas CDs
Womens Choral Groups | Womens Choral CDs | Girls Choirs | Girls Choirs CDs | Female Choral Christmas CDs
Early Music Groups | Early Music CDs | Early Music Christmas CDs
Spirituals | Church Choirs | Madrigals | Choral DVDs | Complete choral list

Choral Development - Home | Choral Conducting | Techniques & Methods | Warm-Ups & Exercises | Rehearsal
Choral Choreography | Instructional DVDs | Children's Choir Development | Pedagogy | Singers Resources | Director Resourses

Choral music by Country - America | England | Canada | Bulgaria | Hungary | Germany | Estonia
Latvia | Russia | Denmark | Netherlands | Sweden | Africa | Latin American
---
All Rights Reserved All Content, page design, CGI Copyright © United Singers International