All | 2-Part | 3-Part | SAB | SATB | SATB divisi | SSA | SSAA | SSAB | SSATB | TB | TBB | TTB | TTBB
Individual Folios
TB
Displaying 1-3 of 3 items.
---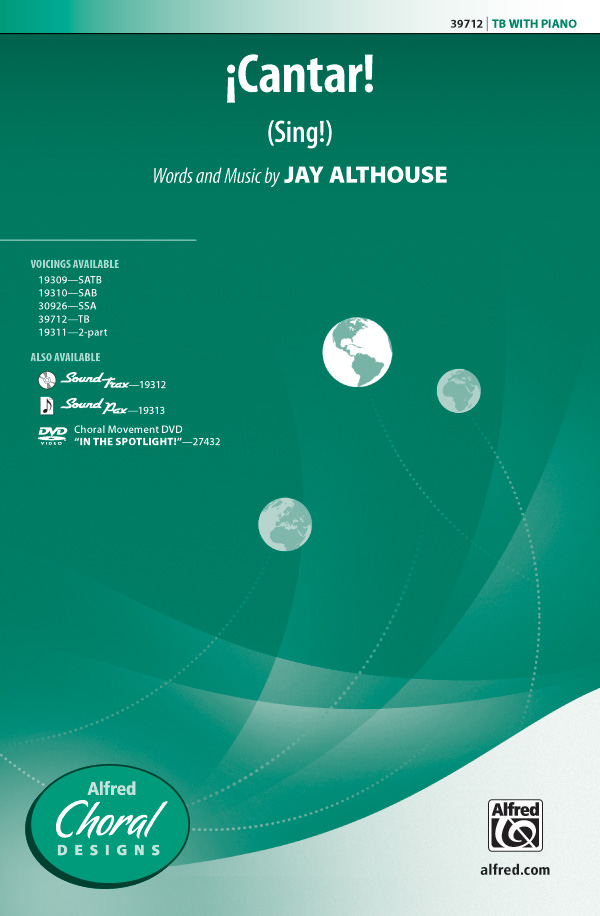 Jay Althouse : Cantar! (Sing!)
Now this multicultural salsa-style favorite is available for TB choirs. The text is a combination of English and simple, repetitive Spanish phrases, set to a rhythmically infectious melody. Sizzling! (Featured on "In the Spotlight!" choral movement DVD.) Check this out! https://leapingbrain.com/modshop/product/?shop=9&product=5698
Arranger: Jay Althouse | Composer: Jay Althouse

---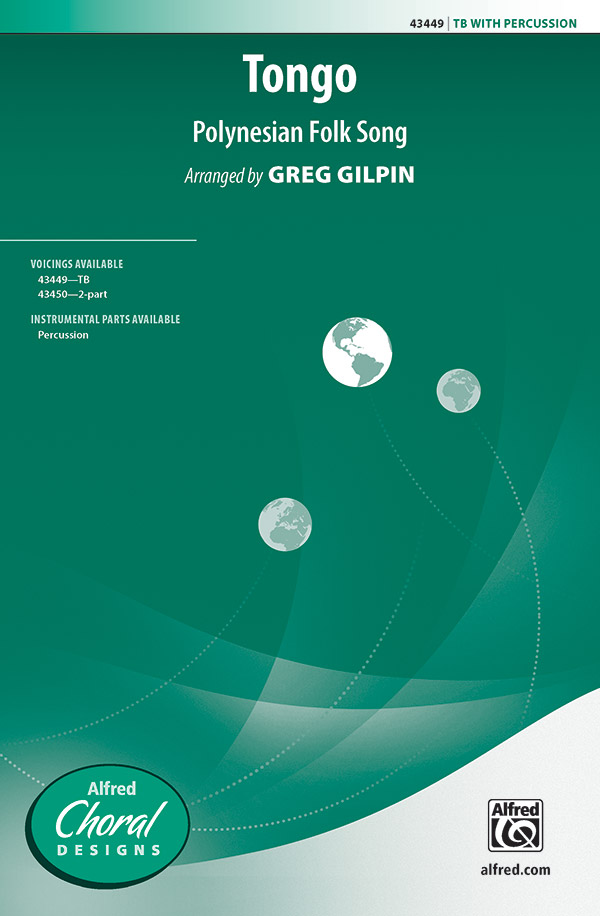 Greg Gilpin : Tongo
Here's a traditional canoe song from Polynesia that sounds quite impressive with just two voice parts, handclaps, and percussion instruments. The echo format of Greg's well-designed arrangement suggests people communicating from canoe to canoe as they travel between islands.
Arranger: Greg Gilpin

---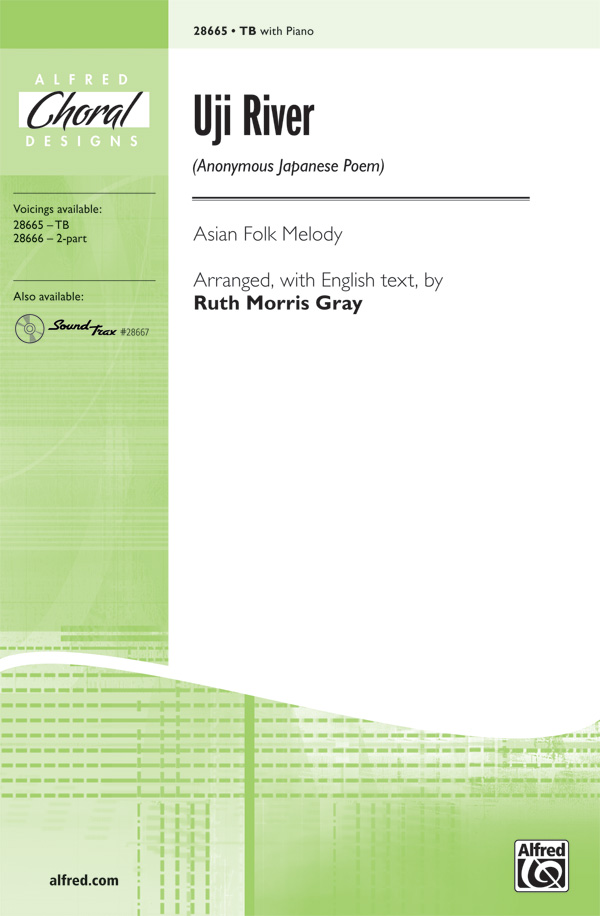 Ruth Morris Gray : Uji River
The most unique multicultural piece you will sing this year. A primarily English text tells the spectacular story of an ancient Japanese fishing tradition on the Uji River. And a traditional Asian folk melody floats above a gentle koto-like piano or SoundTrax accompaniment. Magical for treble voices, and highly effective when TB singers sound like fishermen.
Arranger: Ruth Morris Gray


New Sheet Music

Vocal Harmony Arrangements - Home
Christian | Gospel | Standards | Musicals | Specialty | World | Barbershop | Contemporary | Vocal Jazz | Choral | Christmas
Mixed Voices | Female | Male | 8 Parts | 6 Parts | 5 Parts | 3 Parts | 2 Parts | Medleys | Solo | Folio Series | New Releases
---