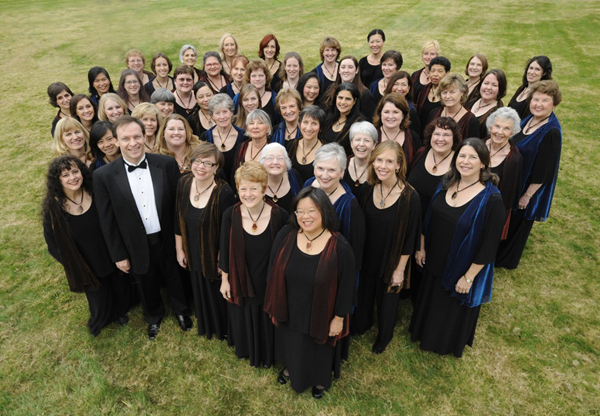 Group.
The Peninsula Women's Chorus (PWC) is a Palo Alto-based, 50-voice women's choir performing high-quality classical and contemporary music in the Bay Area and many parts of the world. Since its founding in 1966, the Peninsula Women's Chorus has been committed to excellence in the performance of diverse and challenging choral literature for women's voices, and is recognized as the premier vocal ensemble for women in the San Francisco Bay Area.

The PWC has come to national and international attention through live performance and recordings and has added significantly to the choral literature by commissioning new music. The chorus inspires and enriches its audiences in the Bay Area through its concert series, its ongoing program of premiering new works, and its numerous collaborations with other performing groups.
Discography
Displaying 1-7 of 7 items.
Womens Choral Groups | Womens Choral CDs | Girls Choirs | Girls Choirs CDs | Female Choral Christmas CDs
A Cappella Arrangements for Treble Voices | A Cappella Arrangements for Female Voices