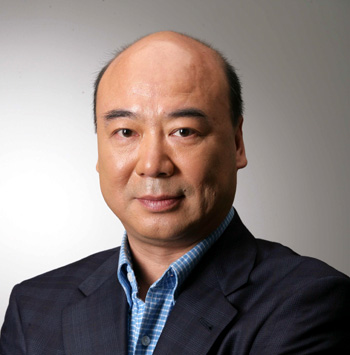 Born into an artistic family, Zhou Long began studying piano from an early age. Due to the artistic restrictions implemented during the Cultural Revolution, he was forced to delay his piano studies and live on a rural state-run farm where he operated a tractor in the fields. The deserted landscapes with horrible winds and fires experienced during the Cultural Revolution made a deep impression and influence his compositions even today. Nearing the end of the Cultural Revolution, he was able to resume his musical studies in the areas of composition, music theory, conducting and also traditional Chinese music. Only one year after the end of the Cultural Revolution, Zhou Long was one of one hundred students chosen from eighteen thousand applicants to study at the newly reopened Beijing Central Conservatory in 1977.

Composers - Early Music | Classical | 20th Century | Modern
Displaying 1-3 of 3 items.
---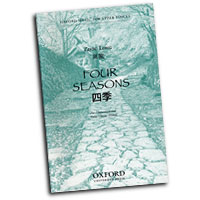 Zhou Long : Four Seasons
Review: Zhou Long (b. July 8, 1953, Beijing) is internationally recognized for creating a unique body of music that brings together the aesthetic concepts and musical elements of East and West. Deeply grounded in the entire spectrum of his Chinese heritage, including folk, philosophical, and spiritual ideals, he is a pioneer in transferring the idiomatic sounds and techniques of ancient Chinese musical traditions to modern Western instruments and ensembles. This is a collection of traditional Chinese folk songs selected to reflect the four seasons that will add a nice touch of the orient to your repertoire.
Songlist: Spring - River Scenes on a Spring Evening, Summer - The True Face of Mount Lu, Autumn - Moon Song at Mount Emei, Winter - Snowy River

---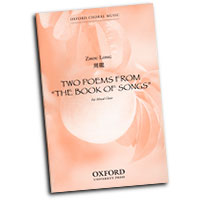 Zhou Long : Two Poems from the Book of Songs
Review: The text from this work is selected from The Book of Songs, China's earliest anthology of poetry consisting of 305 songs popular between the 11th and 6tth centuries B.C. More than half of them are folk songs from various parts of the country, while the rest are ceremonial or festive songs sung at court or at banquets and hymns used during sacrifices to the gods or one's ancestors. Most of the poems are written in a simple and natural style to times and have been highly appreciated throughout the ages and have exerted a profound influence on the development of Chinese literature. The composer has chosen an English translation of the two poems so that this oldest of China's literary classics may be better understood. The musical style is not restricted to the traditional folk song form in pentatonic scale: freer melodic expression is achieved through atonal means and the style of a rustic song is retained. "The Peach Tree" (Tao Yao) is concerned with the popular marriage customs, where woman are considered the possession of men. "Gathering Plantain" (Fou Yi) is a work song sung by women as they gather plantain grass.
Songlist: The Peach Tree (Tao Yao), Gathering Plantain (Fou Yi)

---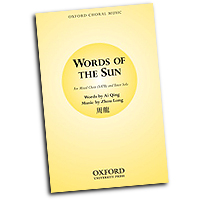 Zhou Long : Words of the Sun
Review: This is a poignant evocation of morning, opening and closing with a delicate, folk-like melody in the solo part supported by hums and vocalizing. A central episode is more urgent and uses dance rhythms. Despite the divisi in all parts the pieces is surprisingly easy to prepare, making it accessible to school choirs.

Displaying 1-7 of 7 items.
| Song Name | Arranger | Composer | Artist | Item Title | Format | | Trax |
| --- | --- | --- | --- | --- | --- | --- | --- |
| Autumn - Moon Song at Mount Emei | Zhou Long | Zhou Long | Zhou Long | Four Seasons | Songbook (SSAA) | MORE DETAILS | |
| Gathering Plantain (Fou Yi) | Zhou Long | Zhou Long | Zhou Long | Two Poems from the Book of Songs | Songbook (SSAATTBB) | MORE DETAILS | |
| Spring - River Scenes on a Spring Evening | Zhou Long | Zhou Long | Zhou Long | Four Seasons | Songbook (SSAA) | MORE DETAILS | |
| Summer - The True Face of Mount Lu | Zhou Long | Zhou Long | Zhou Long | Four Seasons | Songbook (SSAA) | MORE DETAILS | |
| The Peach Tree (Tao Yao) | Zhou Long | Zhou Long | Zhou Long | Two Poems from the Book of Songs | Songbook (SSAATTBB) | MORE DETAILS | |
| Winter - Snowy River | Zhou Long | Zhou Long | Zhou Long | Four Seasons | Songbook (SSAA) | MORE DETAILS | |
| Words of the Sun | | Zhou Long | Chanticleer | Colors Of Love | 1 CD | MORE DETAILS | |
---
All Rights Reserved All Content, page design, CGI Copyright © United Singers International