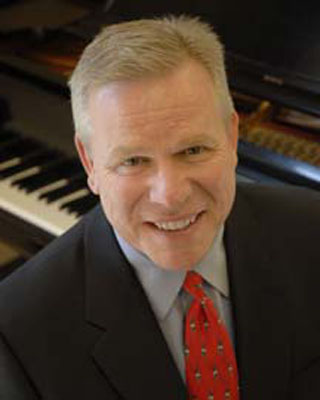 GRAMMY Award winning conductor Jerry Blackstone is Director of Choirs and Chair of the Conducting Department at the University of Michigan School of Music, Theatre & Dance where he conducts the Chamber Choir, teaches conducting at the graduate level, and administers a choral program of eleven choirs. In February 2006, he received two GRAMMY Awards ("Best Choral Performance" and "Best Classical Album") as chorusmaster for the critically acclaimed Naxos recording of William Bolcom's monumental Songs of Innocence and of Experience. In 2006, the Chamber Choir performed by special invitation at the inaugural convention of the National Collegiate Choral Organization in San Antonio, and in 2003, the Chamber Choir presented three enthusiastically received performances in New York City at the National Convention of the American Choral Directors Association (ACDA). In addition to Professor Blackstone's choral conducting work at the University, he has led operatic productions with the University of Michigan Opera Theatre, including productions of Janacek's The Cunning Little Vixen and Strauss's Die Fledermaus. For his significant contributions to choral music in Michigan, he received the 2006 Maynard Klein Lifetime Achievement Award from the ACDA-Michigan chapter.
Discography
Displaying 1-1 of 1 items.
---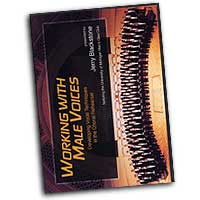 Jerry Blackstone : Working With Male Voices
Review: Jerry Blackstone and the University of Michigan Men's Glee Club covers topics such as music-based choral tone including repertoire and the musical challenges inherent therein determining the vocal precedures needed to communicate the composer's intent. Also rehearsal warm ups which utilize different timbres and which present particular challenges for the singing male such as tessitura, register changes and vowel color. Intonation issues are also addressed with a discussion followed by a demonstration of warmups and rehearsal techniques.
Songlist: Tone and The Singing Male, Consistency throughout the Range, Communicative Choral Singing, Intonation Issues, Effective Rehearsal Procedures, Voice Classifications, Live Performances


Choral Music - Home
All Choral Groups | Choral Christmas | Composers | Choral Directors | Choral arrangements
Mixed Voice Groups | Mixed Voice CDs | Mixed Childrens Choirs | Mixed Childrens CDs | Mixed Voice Christmas CDs
Male Choral Groups | Male Choral CDs | Boyschoirs | Boyschoirs CDs | Male Choral Christmas CDs
Womens Choral Groups | Womens Choral CDs | Girls Choirs | Girls Choirs CDs | Female Choral Christmas CDs
Early Music Groups | Early Music CDs | Early Music Christmas CDs
Spirituals | Church Choirs | Madrigals | Choral DVDs | Complete choral list

Choral Development - Home | Choral Conducting | Techniques & Methods | Warm-Ups & Exercises | Rehearsal
Choral Choreography | Instructional DVDs | Children's Choir Development | Pedagogy | Singers Resources | Director Resourses

Choral music by Country - America | England | Canada | Bulgaria | Hungary | Germany | Estonia
Latvia | Russia | Denmark | Netherlands | Sweden | Africa | Latin American
---
All Rights Reserved All Content, page design, CGI Copyright © United Singers International