---
Songbooks, Arrangements and/or Media
Displaying 1-4 of 4 items.
---
Displaying 1-1 of 1 items.
---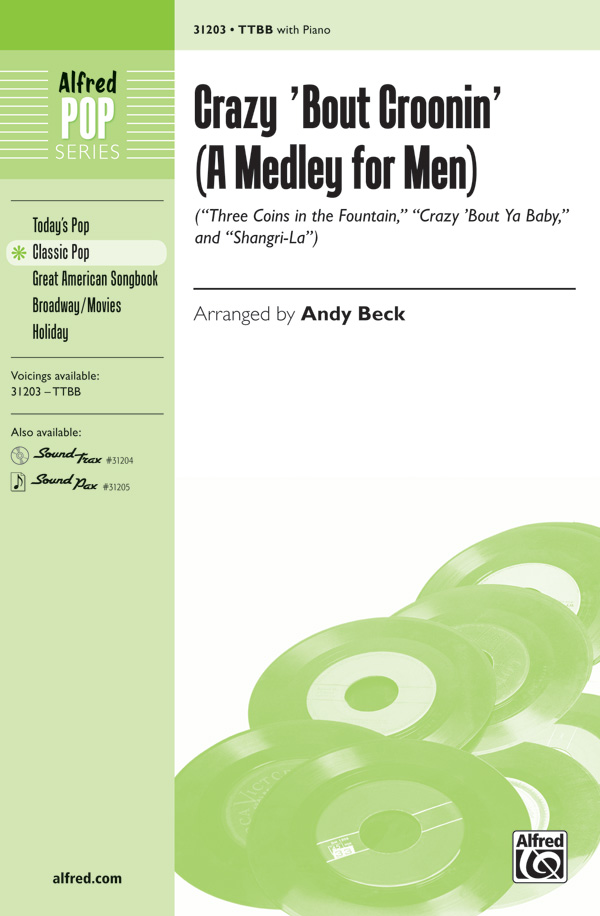 Andy Beck : Crazy 'Bout Croonin' (A Medley for Men)
Fans of the musical review Forever Plaid will adore this trio of old-school crooner songs set for 4-part men's voices. This is the kind of music that guys can really sink their teeth into and that ladies love to hear. A musical "babe magnet."
Arranger: Andy Beck | Musical: Forever Plaid

---
Specialty Arrangements
---