| | |
| --- | --- |
| Voicing: | SAB |
| Format: | Sheet Music |
| Accompaniment: | A Cappella |
| Arranger: | Russell Robinson |
| Composers: | Johnny Burke and Erroll Garner |
| Music Category: | Contemporary |
| Dimensions: | X , 8 pages |
| Item Code: | 00-CHM02031 |
Sample audio
Our Price:$2.25 (minimum order 4 copies) |

| Order 20 Copies or more for 47% discount |

---
The above folio is also available in this package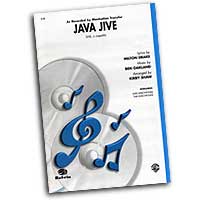 Various Arrangers : Pop Songs for SAB Voices
The 1978 movie Ice Castles featured a musical score by Marvin Hamlisch and lyrics by Carole Bayer Sager. This wonderful ballad, "Through The Eyes Of Love," lives on and has been recorded by artists the world over. Kirby Shaw uses his exceptional arranging skill to bring us this very special arrangement. Don't miss this one! Russell Robinson embraces all the beauty and sensitivity of this Errol Garner pop tune, "Misty," in a very simple setting that will add a touch of class to any choral concert. Also included in this package is "Java Jive" arranged by Kirby Shaw, and Jeff Funk's arrangement of "Blue Moon."
Songlist: Misty, Java Jive, Ice Castles, Theme from (Through the Eyes of Love), Blue Moon

---
Related Items
Displaying 1-3 of 3 items.
---