Our Price:$3.20 |

| Order 20 Copies or more for 20% discount |

---
The above folio is also available in this package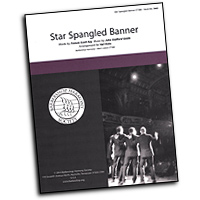 Various Arrangers : Barbershop Patriotic
There's nothing more American than the annual Barbershop Society competition held every July 4th and nobody sings a patriotic tune quite like a barbershop quartet. Here is a collection of some of America's finest songs as arranged by some of barbershop's finest arrangers. At least one of these arrangements should be in every quartet's repertoire.
Songlist: America, The Beautiful, Battle Hymn of the Republic, The Star-Spangled Banner, Two Patriotic Classics

---
Related Items
Displaying 1-4 of 4 items.
---