Here's one of the great, swingin' "train songs" from the 1940s. Jay's arrangement features a tight, rhythmic "chug-a, chug-a, oo-woo" section straight from the lyricist Johnny Mercer's own hit recording with The Pied Pipers.
Awards
Academy Award - Best Original Song - 1947

Sample audio
Our Price:$2.00 (minimum order 4 copies) |

| Order 20 Copies or more for 20% discount |

---
Related Items
Displaying 1-2 of 2 items.
---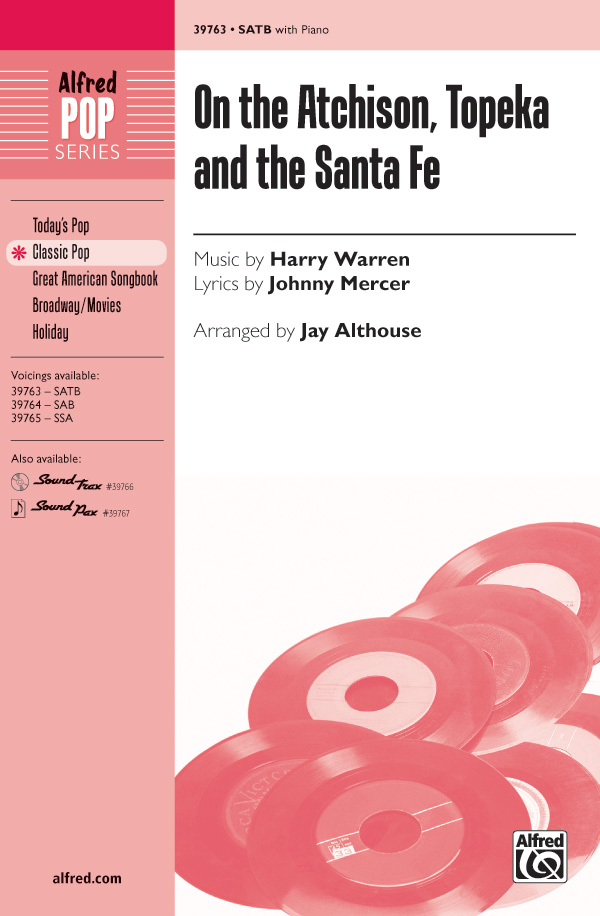 ---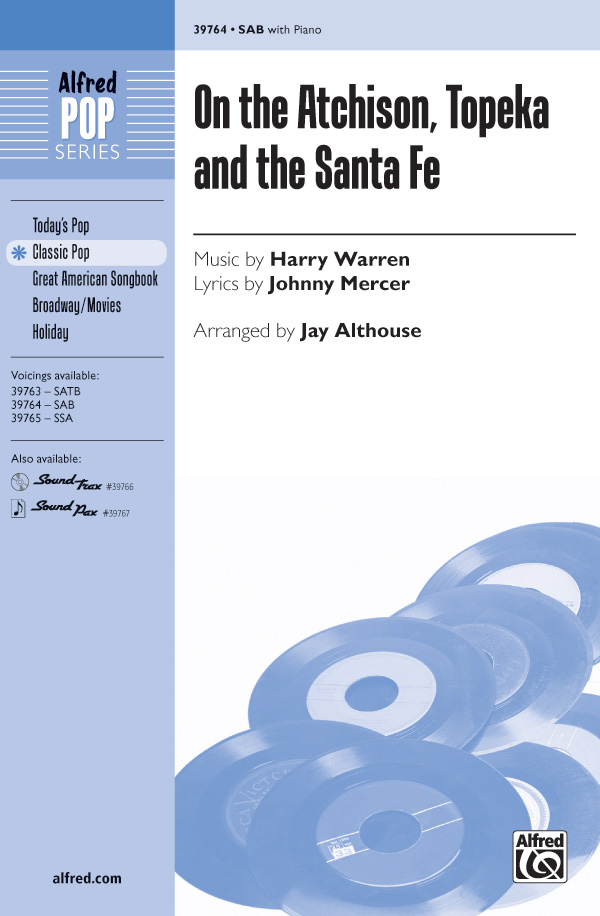 ---