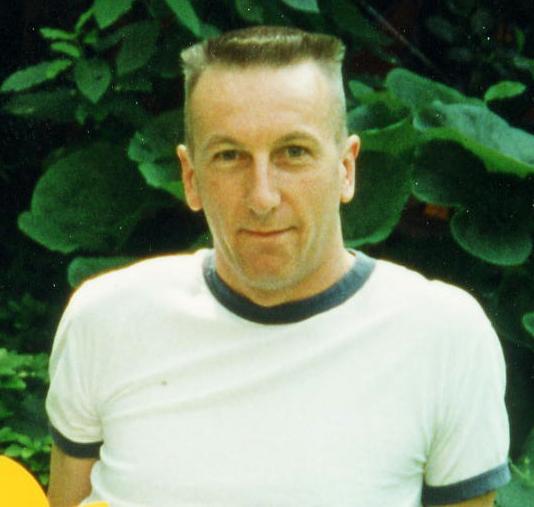 Steve Martland was born on 10 October 1959 in Liverpool and studied composition in Holland with Louis Andriessen. His preoccupation with the function of the composer in society is reflected in his commitment to music education. He has directed many composition projects in schools both at home and abroad and he ran Strike Out, his own annual composition course for school children.
Most recently Martland wrote the test piece for the TROMP International Music Festival and Competition: Starry Night for percussion and string quartet. His widely performed choral music includes Street Songs, originally for the King's Singers and Evelyn Glennie and later presented by the Monteverdi Choir and Colin Currie under John Eliot Gardiner with a film by the Quay brothers; and Tyger Tyger, for Youth Music's nationwide Sing Up campaign. Future plans include more choral music, in collaboration with Paul Hillier.

Composers - Early Music | Classical | 20th Century | Modern
Displaying 1-2 of 2 items.
---
---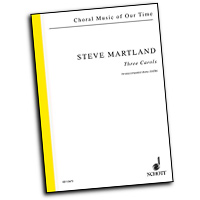 Steve Martland : Three Carols for Unaccompanied Chorus
Review: English composer Steve Martland rejects academic dogma in favour of a plurality of musical influences, both ancient and modern, 'serious' and vernacular. His music has been adapted frequently for film and TV use, and scores for TV include the multi-media Albion, commissioned by the BBC and Granada TV's Children's drama Wilderness Edge. These are original compositions that will be rewarding and challenging for your choir and add a new creative element to any Christmas concert.
Songlist: From Lands That See The Sun Arise, Make We Joy, There Is No Rose

Displaying 1-6 of 6 items.
| Song Name | Arranger | Composer | Artist | Item Title | Format | | Trax |
| --- | --- | --- | --- | --- | --- | --- | --- |
| From Lands that see the Sun Arise | | Steve Martland | BBC Singers | One Star, At Last - Carols of our Times | 1 CD | MORE DETAILS | |
| From Lands That See The Sun Arise | | Steve Martland | Steve Martland | Three Carols for Unaccompanied Chorus | Songbook | MORE DETAILS | |
| Make we Joy | | Steve Martland | BBC Singers | One Star, At Last - Carols of our Times | 1 CD | MORE DETAILS | |
| Make We Joy | | Steve Martland | Steve Martland | Three Carols for Unaccompanied Chorus | Songbook | MORE DETAILS | |
| There Is No Rose | | Steve Martland | Steve Martland | Three Carols for Unaccompanied Chorus | Songbook | MORE DETAILS | |
| There is no Rose of Such Virtue | | Steve Martland | BBC Singers | One Star, At Last - Carols of our Times | 1 CD | MORE DETAILS | |
---
All Rights Reserved All Content, page design, CGI Copyright © United Singers International