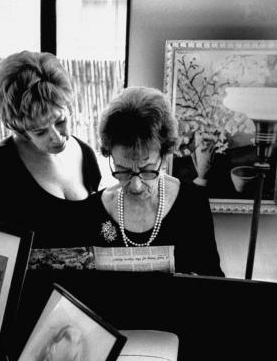 Estelle Liebling was a vocal coach who taught singing using the three-register method. She stressed the "unmusicalness" of the seventh octave, as well as the avoidance of the head register in men. One of Liebling's most famous pupils was Beverly Sills, a coloratura soprano. Also instructed Meryl Streep as a young girl as a singer.

Estelle Liebling had been a pupil of Mathilde Marchesi and carried forth the Manuel Garcia Jr. (Manuel Patricio Rodriguez Garcia) tradition.

Liebling had been a favored soprano of John Philip Sousa earlier in her career.

Arrangers - Vocal Jazz | Barbershop | Contemporary Christian | Gospel | Contemporary Pop | Choral
Displaying 1-4 of 4 items.