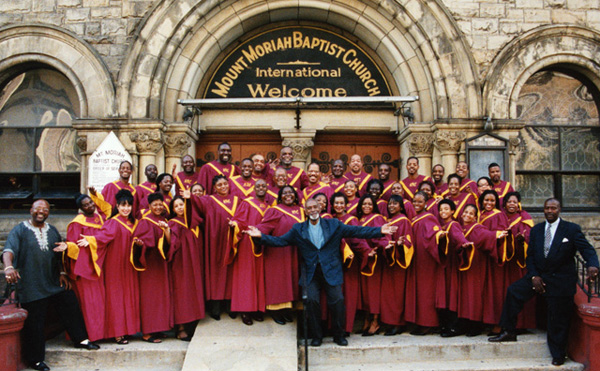 The most powerful and moving a capella choir I've ever heard. Thirty-two voices strong, the Addicts Rehabilitation Center Choir is burning-with-faith gospel from Harlem. Every singer will tell you proudly that the Center pulled them up out of the gutter, out of the fires of hell. They sing to praise the Lord that they've lived to tell others. The Choir's power will wrench your soul, get your feet moving and your hands clapping-and might just blow you off the sofa. Stereophile's Larry Archibald says this is his Record To Die For: "Imagine 32 people singing in your living room...a sensational job of delivering the music..."
Discography
Displaying 1-1 of 1 items.
---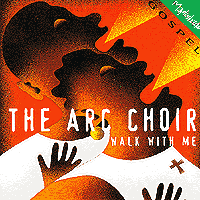 Arc Choir : Walk With Me
Review: In Harlem, New York City, exists a wonder of Christian redemption. Over forty years ago James Allen, an ex-addict himself, began the Addicts Rehabilitation Center. Their success with hard-core addicts, using tough love built on the rock of unshakeable faith, has turned around the lives of thousands. The ARC Choir is the sung testament of that work. Each of the singers is not expressing merely an idea but bearing witness to his and her own personal salvation. The result is music so profoundly moving that one is inevitably moved to tears. On the cover of the CD is this simple description. 'The great Harlem a cappella choir that reduced the Bill Cosby Show audience to tears. 32 burning-with-faith voices sending a message of hope 'cause they've been pulled from the abyss.' It doesn't get more real.
Songlist:

Gospel Groups | Gospel CDs | Christian Groups | Contemporay Christian CDs
Spirituals CDs | Sacred Harp | Gospel DVDs | Contemporay Christian Christmas
Spirituals Arrangements | Spiritual Solo Songbooks | Gospel Arrangements | Christian Solo Songbooks | Christian Arrangements