A classic Broadway number from Cole Porter's often-revived musical Anything Goes. The lyrics harken Gabriel's trumpet in a spiritual style. Lots of strong unison writing above a 2-beat piano accompaniment makes it practical for any group. Features a male soloist in the "sermon" section.
Sample audio
Our Price:$1.95 (minimum order 4 copies) |

| Order 20 Copies or more for 20% discount |

---
Related Items
Displaying 1-1 of 1 items.
---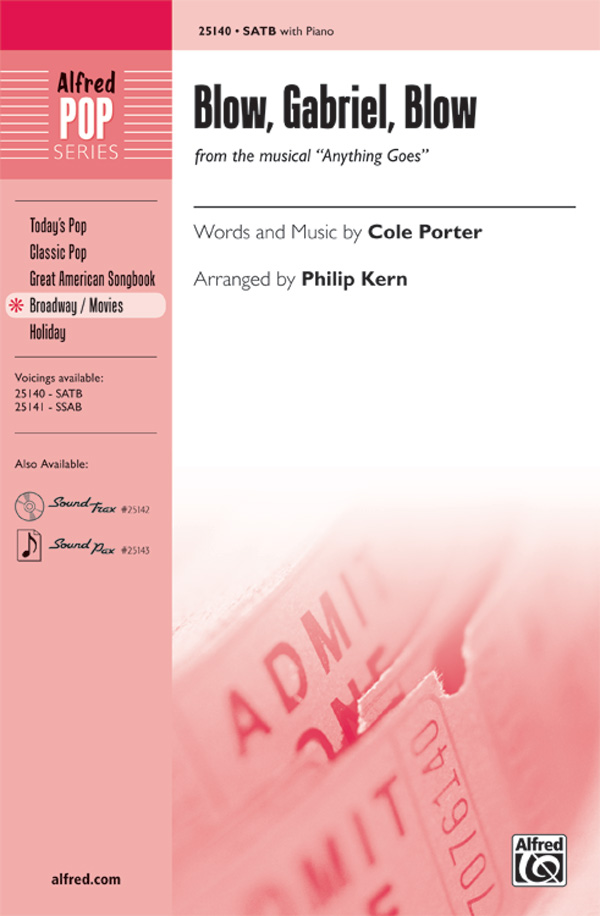 ---