---
The above folio is also available in this package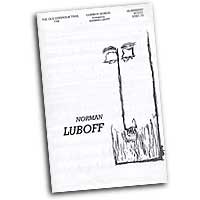 Norman Luboff : Cowboy Songs
Get some "giddy up" to your repertoire by adding a classic cowboy folk song to your concert material. Evoke the life on the range with these fabulous arrangements by one of the most successful ever choral director. Lots of fun to sing and bound to please the audience! Some with piano accompaniment.
Songlist: Ghost Riders In The Sky, Streets of Laredo, Colorado Trail, Doney Gal, The Old Chisholm Trail, Poor Lonesome Cowboy

---
Related Items
Displaying 1-1 of 1 items.
---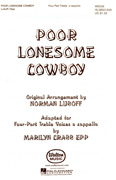 Marilyn Crabb Epp / Norman Luboff : Poor Lonesome Cowboy
Arranger: Marilyn Crabb Epp / Norman Luboff Performed By: Norman Luboff Choir | Country: United States
---