A cherished favorite from the BHS catalog, Kirk Young's setting of this Billy Joel ballad was performed by 1993 Quartet Champs, Gas House Gang. The arrangement is simple, elegant, and will be a special moment in any concert set.
Our Price:$3.20 |

| Order 20 Copies or more for 20% discount |

---
Related Items
Displaying 1-1 of 1 items.
---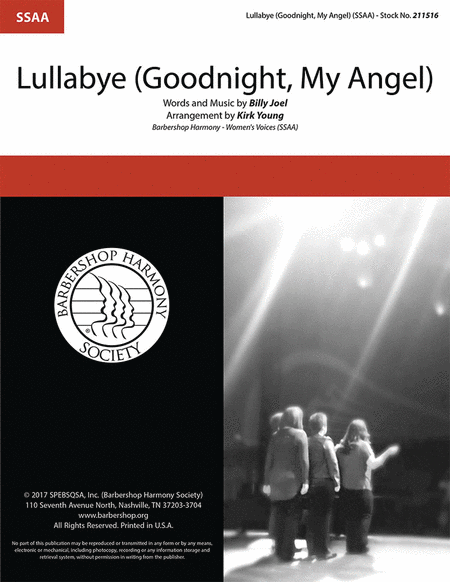 Kirk Young : Lullabye (Goodnight, My Angel)
Arranger: Kirk Young | Composer: Billy Joel Performed By: Billy Joel
---