---
The above folio is also available in this package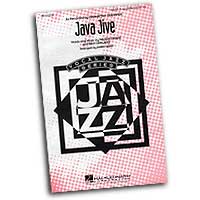 Various Arrangers : Women's Popular Jazz
"I'm Always Chasing Rainbows" is a whimsical gem for female voices and will captivate your audiences. Kirby's exquisite arrangement of this classic song lets each section blossom with a turn at the melody. Mac Huff's arrangement of Bette Midler's #1 pop hit "From A Distance" has powerful lyrics and a timeless melody that will create an unforgettable concert moment. Magical! Michele Weir's arrangements of "Rock-A-Bye Baby" is a smooth jazz delight and the vocal jazz standard "Java Jive"gets a great a cappella treatment with the Kirby Shaw touch! Still swings!
Songlist: I'm Always Chasing Rainbows, Java Jive, From a Distance, Rock-A-Bye Baby

---
Related Items
Displaying 1-2 of 2 items.
---