A light, swinging, Jay Althouse arrangement of a Duke Ellington "standard." Features accessible voice leading and some simple scat syllables...but no vocal improvisation. Accessible voice leading. Add the SoundPax parts (horns and rhythm section) for an authentic, small combo sound.
Sample audio
Our Price:$2.25 (minimum order 4 copies) |

| Order 20 Copies or more for 20% discount |

---
Related Items
Displaying 1-1 of 1 items.
---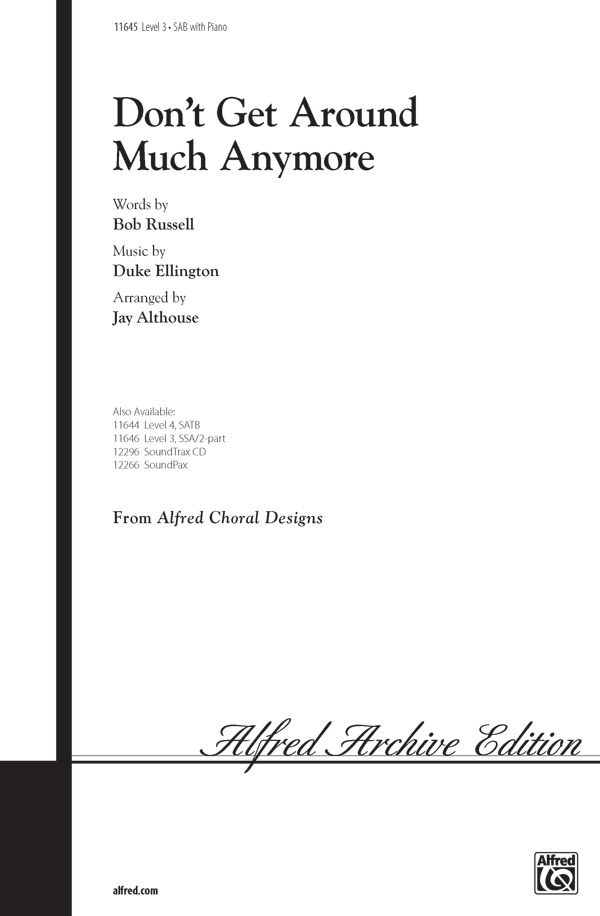 ---