This classic Gershwin musical score has been given a fine, dramatic choral treatment in this stunning medley, celebrating the show's return to Broadway late in 2011. Optional Concert Band accompaniment is available. Approximately 4:45.
Sample audio
Our Price:$2.50 (minimum order 4 copies) |

| Order 20 Copies or more for 20% discount |

---
Related Items
Displaying 1-1 of 1 items.
---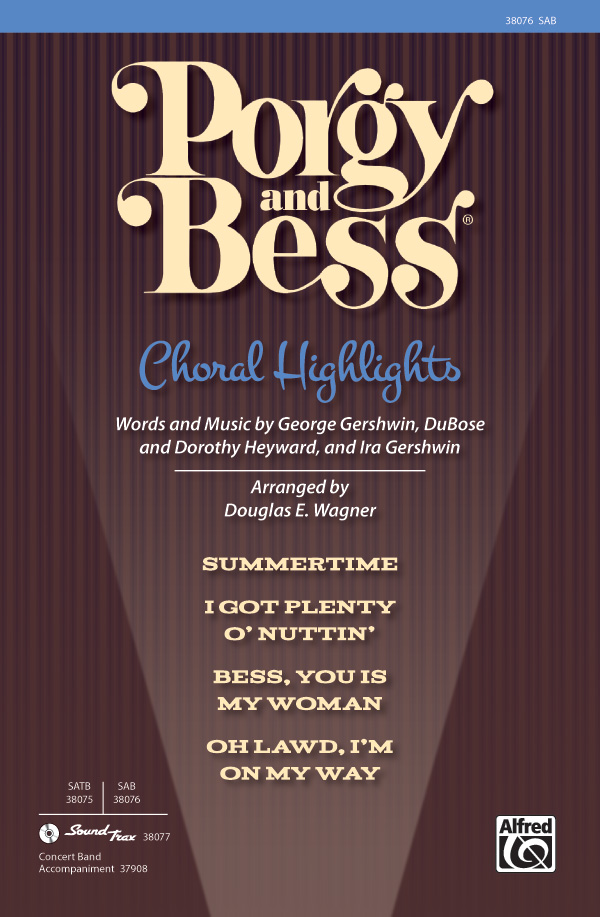 Douglas E. Wagner : Porgy and Bess: Choral Highlights
Arranger: Douglas E. Wagner | Lyricist: Ira Gershwin | Musical: Porgy and Bess
---