What started as words on a storybook page, then travelled to Broadway to light up the stage, is newly arranged for a different use, and now kids can sing what was written by Seuss. So come take a dip in McElligot's Pool, by singing this song with your choir at school.
Sample audio
Our Price:$1.95 (minimum order 4 copies) |

| Order 20 Copies or more for 20% discount |

---
Related Items
Displaying 1-1 of 1 items.
---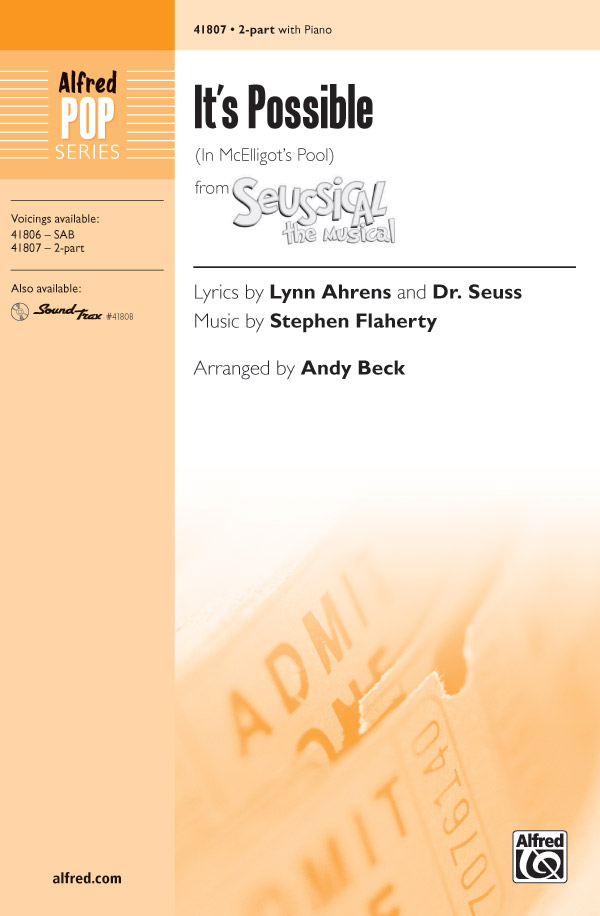 ---