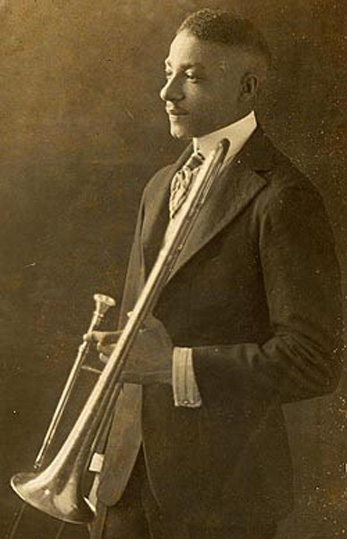 African American composer, performer, and music educator William Levi Dawson (1899-1990) used the rich vitality of his musical heritage as a basis for all types of music, including arrangements of folk songs and original compositions.

William Levi Dawson was born on September 26, 1899, in Anniston, Ala. At the age of 13 he entered Tuskegee Institute and graduated in 1921 with first honors. He received the bachelor of music degree from the Horner Institute of Fine Arts in Kansas City, Mo., in 1925. He studied composition under Felix Borowski at the Chicago Musical College and under Adolph Weidig at the American Conservatory of Music. In 1927 he received the master of music degree from the American Conservatory of Music in Chicago.

Composers - Early Music | Classical | 20th Century | Modern
Displaying 1-10 of 10 items.
Displaying 1-11 of 11 items.
| Song Name | Arranger | Composer | Artist | Item Title | Format | | Trax |
| --- | --- | --- | --- | --- | --- | --- | --- |
| Ain'a That Good News | | William L. Dawson | Oasis Chorale | Treasures in Heaven | 1 CD | MORE DETAILS | |
| Ev'ry Time I Feel the Spirit | | William L. Dawson | Nebraska Children's Choir | The Circle of Time | 1 CD | MORE DETAILS | |
| Ezekiel Saw De Wheel | William L. Dawson | William L. Dawson | William L. Dawson | A Cappella Tuskegee Choral Series for Mixed Choirs | Sheet Music (SATB) | MORE DETAILS | |
| Ezekiel Saw De Wheel | | William L. Dawson | Moses Hogan | The Oxford Book of Spirituals | Songbook (SATB) | MORE DETAILS | |
| Ezekiel Saw De Wheel | | William L. Dawson | Moses Hogan | Feel The Spirit | Songbook | MORE DETAILS | |
| Ezekiel Saw De Wheel | | William L. Dawson | Jay Althouse | Spirituals for Solo Singers Vol. 1 Medium High | Songbook & CD | MORE DETAILS | |
| Ezekiel Saw De Wheel | | William L. Dawson | Andy Beck | Spirituals for Solo Singers Vol. 2 - Medium Low | Songbook & CD | MORE DETAILS | |
| Hail Mary | | William L. Dawson | Cantus | Comfort and Joy Vol 2 | 1 CD | MORE DETAILS | |
| Hail Mary | | William L. Dawson | San Francisco Choral Artists | So Gracious Is The Time - An American Christmas | 1 CD | MORE DETAILS | |
| Mary Had a Baby | | William L. Dawson | Harvard University Choir | Carols From The Yards | 1 CD | MORE DETAILS | |
| Mary Had A Baby | | William L. Dawson | Concordia Choir | O Come All Ye Faithful | 1 CD | MORE DETAILS | |
---
All Rights Reserved All Content, page design, CGI Copyright © United Singers International