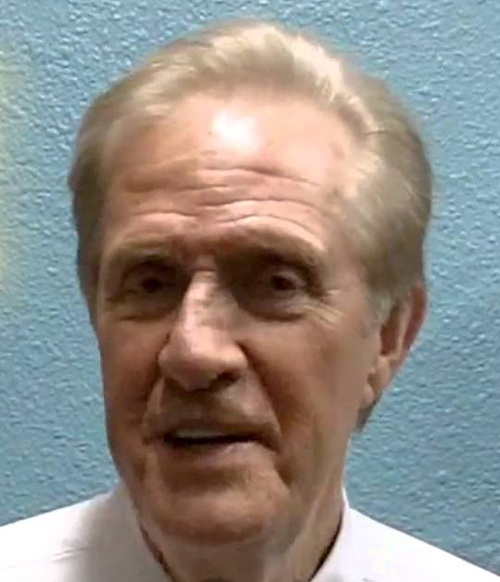 In his tenure as director of The Vocal Majority Chorus, Jim Clancy has built an international reputation as composer, arranger, clinician, and vocalist. Clancy has conducted the Chorus in performances throughout the United States, Canada, Scotland, England, before two United States Presidents, at national athletic events, with major symphony orchestras, and before hundreds of national conventions. Eleven-time International Gold Medal winners of the Barbershop Harmony Society, The Vocal Majority Chorus' reputation is a reflection of the man who has served as its primary director. Jim Clancy is often called upon as a coach with national and international choral groups, having conducted multiple concerts for the American Choral Directors Association and Music Educators National Conference. He has understudied American greats Fred Waring, Madeleine Marshall, Paris Rutherford, Martha Moore Clancy, Warren Angell, and B. B. McKinney in addition to his academic work at Baylor University, Centenary College, and the University of North Texas.

Clancy is known throughout the recording industry as America's most recorded bass singer in jingles and commercials on radio and television. His discography with The Vocal Majority Chorus includes 25 albums of popular, jazz, barbershop, and inspirational music and a DVD, A VOCAL MAJORITY CHRISTMAS, released in 2003. As guest conductor with the famed Mormon Tabernacle Choir, Clancy combined the Utah ensemble with The Vocal Majority in a joint album, VOICES IN HARMONY, for CBS Masterworks. He has also performed on stage with many artists including Jimmy Dean, Bob Flanigan, The Four Freshmen, John Gary, Lee Greenwood, The Lettermen, Johnny Mann, The Oak Ridge Boys, and the Suntones.

In October, 2000, Clancy was honored by the Barbershop Harmony Society Southwestern District when a new Chorus Champion trophy was unveiled and named in his honor as the Jim Clancy Chorus Champion Award.