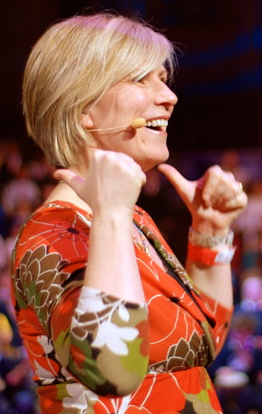 Gitika believes in the sensational power of group singing, bringing people together to express joy and celebration through song. Not being able to read music is no obstacle and Gitika's tips and the original arrangements included here demonstrate just how rewarding and inclusive teaching a cappella by ear and gesture can be!

Gitika Partington is a singer/songwriter, vocal arranger, teacher and choral director. She has an MA in choral education and holds many other musical qualifications. She runs regular 'popular and world style' singing workshops as well as national training sessions for adults and children. In addition she runs three adult community choirs where all the music is learned by ear and is mostly self arranged.

One of Gitika's major loves is a cappella vocal arranging, which she does for her three choirs and her vocal workshops. Her arrangements are used by youth and community choirs across the UK and internationally. This book contains the first of many of her arrangements she would like to share even more widely.

She is a member of the Natural Voice Practitioner Network, an organisation that believes in singing as a spontaneous way of expressing joy, celebration and grief, and as a medium for binding communities together. Gitika shares the network's belief that singing together should be available to all and is not about having 'a good voice'. All of her groups are non-audition and open to anyone who wants to sing.

Arrangers - Vocal Jazz | Barbershop | Contemporary Christian | Gospel | Contemporary Pop | Choral
Displaying 1-4 of 4 items.
---
All Rights Reserved All Content, page design, CGI Copyright © United Singers International