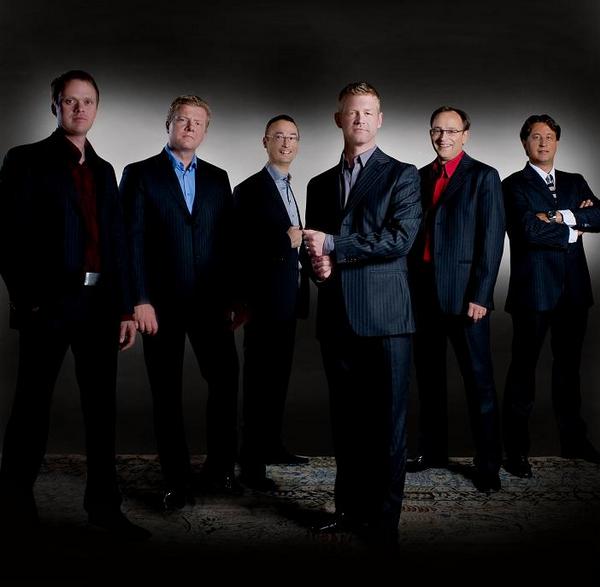 We are a group of six young men with excellent vocal powers who love to sing without the accompaniment of musical instruments - i.e. an a cappella sextet. We consider Skane (south of Sweden) our base camp. From there we travel all over the country, crossing bridges and borders to the outside of the country, to let people enjoy the euphony of our voices. However, we are always here for you, on our website, showing you the best we've got. Make yourself at home - and add this address to your favourites. You'll never be lost again.
Discography
Displaying 1-3 of 3 items.
---
Listen to
I Left My Heart In San Francisco
Vocal Six : International
Review: We aren't quite sure what it is - the long winter nights, something in the genes or perhaps the great Scandinavian beer but those Swedes sure know how to sing! While the Real Group is Sweden's leading vocal jazz group Vocal Six is probably the country's leading contemporary a cappella group which is clearly demonstrated on this fine new release. A collection of their English tracks from earlier albums plus several new cuts shows the wide range of the sextet as there is a dab of disco, a great Tom Jones medley, a Tony Bennett track, an unusual "Dancing Queen" and the very fun "Las Vegas". Vocal Six are also great performers with a dynamic and exciting stage presence and you will be thoroughly entertained by this recording.
Songlist:

---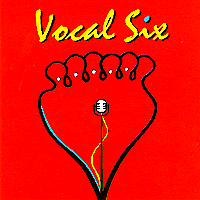 Vocal Six : Vocal Six
Review: First CD by Swedish male sextet, Vocal Six, released in 1992. Though broadly classified as contemporary, in actuality their sound, and selection of material, leans heavily towards jazz. Compact close harmony, brilliant swipes and scat breaks characterize their style, as exemplified by "Music, Music, Music," "My Baby Just Cares For Me" and a deliciously understated arrangement of "I Left My Heart In San Francisco." A poignant, piano-accompanied "My Funny Valentine," wrings out every teardrop, as does the haunting Sting cover, "Sister Moon." Vocal Six plays the dance card with the "Bad/Thriller" medley and the group's own "Barberhouse Acid Rap," where they loosen their collars and grunt, James Brown style.
Songlist:

---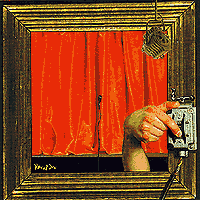 Vocal Six : Why Dance
Review: This 1994 recording shows the Swedish sextet developing their own writing skills, and singing in Swedish on five tracks. Their sound is a forceful melding of both jazz and contemporary, with neither idiom gaining the upper hand. "Sensuella Isabella" features an explosive vocal guitar, while actual guitar guests, along with harmonica, on the ambling, roadhouse "Tomma Ramar Blues." "Bohemian Rhapsody," augmented by the "Bohemian Choir," duplicates the original vocal arrangement closely, and maintains the song's energy capably throughout, with plump, thickly-textured chordal backing. Close, vertical harmonies dominate "The Way You Look Tonight' and "Their Hearts Were Full Of Spring," allowing the tonalities to blossom with rich color.
Songlist:

Female Groups | Male Groups | Mixed Voice Groups | Mixed Voice Groups | Contemporary DVDs
Female Contemporary CDs | Male Contemporary CDs | Mixed Voice CDs | Christmas CDs | Contemporary Arrangements