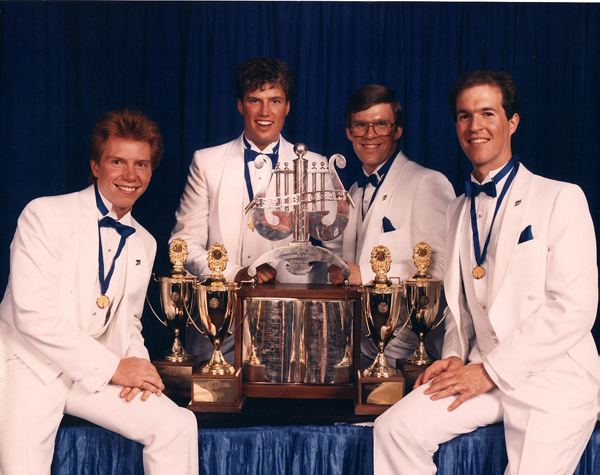 As the 1976 SPEBSQSA International Champions, The Innsiders climaxed a storied career which included several top 10 finishes in the competition. This quartet's love of singing and their steadfast devotion to their art along with a strong work ethic and lots of talent took them to greatness. This compilation of their master works has been released under the watchful eyes of former member Brian Beck, so you are sure to hear the best that The Innsiders had to offer. Some of our favorite songs include 'Bridge Over Troubled Water,' 'Ghost Riders In The Sky,' and 'Till We Meet Again.'
Discography
Displaying 1-1 of 1 items.
---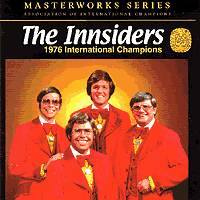 Innsiders : Masterwork Series
Review: As the 1976 SPEBSQSA International Champions, The Innsiders climaxed a storied career which included several top 10 finishes in the competition. This quartet's love of singing and their steadfast devotion to their art along with a strong work ethic and lots of talent took them to greatness. This compilation of their master works has been released under the watchful eyes of former member Brian Beck, so you are sure to hear the best that The Innsiders had to offer. Some of our favorite songs include "Bridge Over Troubled Water," "Ghost Riders In The Sky," and "Till We Meet Again." Twenty-five tracks.
Songlist:

Female Barbershop Groups | Female Barbershop CDs | Male Barbershop Groups | Male Chorus CDs | Male Quartet CDs | Live Events
Mixed Voice Groups | Barbershop DVDs | Christmas | Barbershop Instructional | Barbershop Parts CDs | Barbershop Arrangements | New