Kanta Cantemus Korua

Kanta Cantemus Korua is a women's choir, created in 1995 by its present conductor Javier Busto. K.C.K. has participated in important events and choral cycles in Spain, France, Sweden, USA and Italy, receiving very positive reviews, above all for the vocal quality and expressiveness of the group. The choir participated in the International Competition "Florilège Vocale de Tours" (France) and won first prize in equal voices, second prize in free programme and the Ministry of Culture prize for the "best performance of a French piece". They have won many prizes including the "International Choral Competition in Tolosa" (Basque Country, Spain) and won first prize in equal voices (folklore), second prize in equal voices (polyphony) and the Basque Government prize for the "best performance of a Basque piece". Other awards include first prizes in Ejea de los Caballeros, Tolosa, Avilés, Tours (France), Gorizia (Italy), Spittal an der Dräu (Austria), Mainhausen and Marktoberdorf (Germany) plus prizes of composition in Bilbao, Tolosa and Igualada.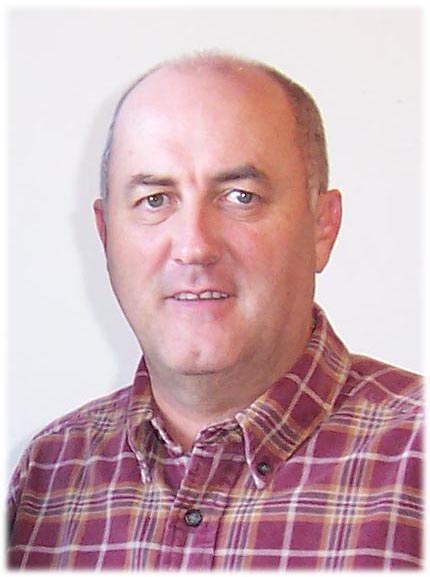 Javier Busto was born in Hondarribia in the Basque Country of Spain in 1949. He graduated as a medical doctor from Valladolid University. Known internationally as a composer of music and as a choral conductor, he has presented his compositions at the Fourth World Symposium on Choral Music in Sydney Australia in 1996, and was guest conductor of the "Tokyo Cantat" in 2000. His choirs have won first place awards in France, Italy, Austria and Germany. Busto has served on the jury of composition and choral competitions in Spain, France, Italy and Japan. His compositions are published in Sweden, Germany, Spain and the US.
Discography
Javier Busto
Kanta cantemus
Hiru eguberri kanta
No lloréis mis ojos
Ave Maria gratia plena
Salve regina
Magnificat
Muxika
Nere sukaldetxoan
Laudate Dominum
Responsorio
Popule meus
The Lord is my Shepherd
Alleluia

Founded in Gipuzkoa, Spain by famed Spanish composer/conductor Javier Busto, KCK is comprised of 18 female voices, in their middle to late teens. The internationally-known Busto's choirs have won first place awards in France, Italy, Austria and Germany. "Javier Busto: Musika" is mostly Christian sacred music, and was recorded in Spain in 1995. The group's bright, clear sound is the perfect complement for these 24 lovely compositions. Some favorites are "Kanta Cantemus," the 3-part "Hiru Eguberri Kanta," "Ave Maria," "Magnificat," the beautiful 2-part "Muxika," "Laudate Dominum," "The Lord is My Shepherd," "Alleluia," the 5-part "Gauaren Zergatiaren Bila," "Amodica" and "For Us." "Musika" is a treat, an opportunity to hear the work of a master Spanish composer performed by his hand-picked choir.
Listen to The Lord is my Shepherd in Real Audio.
---
Kanta Cantemus Korua
Missa Augusta (J. Busto)
Ave Maria (J. Guerrero)
Miserere (E. Ugalde)
Alma redemptoris Mater (J. Busto)
Ave Maria ( E. Ugalde)
Responsorio de Navidad (J. Busto)
Oi Bethleem! (J. Busto)
Tximeletak (E. Ugalde)
Lili eder bat (J. Busto)
Zutaz (J. Busto)
Belatzarena (J. Guerrero)
Kaia barrenean (J.Busto)
Uraren besotik (E. Ugalde)
Maritxu nora zoaz (J. Busto)
Mila begi (J. Busto)
Annbel Lee (E. Ugalde)
Agur Maria (J. Busto)
Internationally acclaimed conductor, founder and composer Javier Busto directs his 18-strong women's choir in their 2nd excellent CD, "Live." Created in 1995 with the goal of enjoying the music written for female choirs, which has been achieved to their complete satisfaction, Kanta now has among their repertoire a number of beautiful pieces created for them. These include Christian sacred music by Busto, including the 4 movements of the "Missa Augusta," and his "Alma Redemptoris Mater," "Responsorio de Navidad," and "Agur Maria." Eva Ugalde's "Tximeletak," "Uraren Besotik" and "Annbel Lee," some with piano accompaniment, are also lovely, as is Junkal Guerrero's "Ave Maria." These 20 lovely, soaring, mostly a cappella songs, highlighted by the bright, sweet, clear sound of KCK, are a treat to listen to. Close your eyes, settle back

Listen to Agur Maria in Real Audio.
---
Hondarriba
Himno A La Virgen
Ave Maria
Laudate Dominum
O Sacrum Convivium
Jubilate Deo
Ave Verum
Laudate Pueri
Soinuen Itsasoa
Sagastipean
Ametsetan
Porrusalda
A Tu Lado
Esta Tierra
Paso
O Magnum Mysterium
Hodie Christus Natus Est
Renowned composer and conductor Javier Busto Sagrado, creator and founder, in 1995 of the women's choir Kanta Cantemus Korua, was born in the city of Hondarribia in the Basque country of Spain. For "Hondarribia, Ametsetan," an eclectic collection of 16 largely sacred works, most sung in Spanish, Busto directs a mixed-voice a cappella ensemble of 32 voices. "Himno a la virgen," "Ave Maria," "Laudate Dominum," "Laudate Pueri," the lovely "Soinuen itsasoa," "O Sacrum Convivium," "Ametsetan," "Porrusalda," "Esta tierra," "O Magnum Mysterium" and "Hodie Christus natus est" are some of our favorites, but it's hard to choose. Busto's nod to his hometown in the title in this fine collection is apropos, as all sacred music strives to bring us home. Lovely and touching choral works, by Javier Busto, one of the world's best conductor/composers.
Listen to Esta Tierra in Real Audio.
---
Javier Busto: SSAA Arrangements Vol 1


Ave Maria
Bustapi (For The Peace)
The Lord Is My Shepherd
Magnificat
The beautiful choral writing of Javier Busto speaks to the heart. His "Ave Maria" is one of the great works, which permits a choir to perform to the fullest, emotionally as well as technically. A fine choice for a festival program. Composed for the Tapiola Choir, the theme for "For The Peace", describes in its three sections how provocation and violence are turned into understanding and peace. The Lord Is My Shepherd is an equally brilliant setting of the 23rd Psalm. Magnificat is perfect for your Children's Choir Christmas program!
---
Javier Busto: SSAA Arrangements Vol 2


Laudate Dominum
Popule Meus
Salve Regina
The popular latin text 'Laudate Dominum,' is brought to life in Javier Busto's brilliant setting. The graceful setting of 'Salve Regina' highlights the beauty of the female voice. For ambitious choirs, it would be an excellent concert or competition choice. The beautiful setting of 'Pupule Meus' will be enjoyed equally by the singers and audience alike!
To find a specific song on any recording (or to find recordings by group name or CD title),
pick the search method and type the item you are searching for here: