Kirby Shaw's exquisite a cappella arrangement of this stunning Billy Joel pop ballad is available for men's and women's ensembles. Don't miss it!
Our Price:$1.95 (minimum order 4 copies) |

| Order 20 Copies or more for 20% discount |

---
The above folio is also available in this package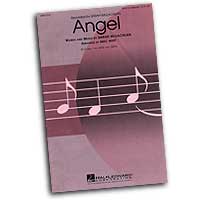 Various Arrangers : Women's Heavenly Pop

Kirby Shaw's exquisite arrangements of two Billy Joel ballads "And So It Goes" and "Lullaby", one of the most poignant and beautiful songs of the '90s, are simply stunning. The moving lyrics and soaring vocals of the Josh Groban classic "You Raise Me Up" will inspire all who hear it and powerful poetry, deep emotion, warm choral textures are all highlights of the Sarah McLachlan hit "Angel", now in an expressive a cappella setting. Haunting!
Songlist: Lullabye (Goodnight, My Angel), And So It Goes, Angel, You Raise Me Up

---
Related Items
Displaying 1-2 of 2 items.
---