The score of this cult classic rock musical boasts a bit of rock 'n' roll, a little doo-wop, and even some early Motown sounds. Our new 9 1/2 minute medley includes all of the memorable favorites as sung by Seymour, Audrey, the Dentist, and that notorious bloodthirsty plant.
Sample audio
Our Price:$4.95 |

| Order 20 Copies or more for 20% discount |

---
Related Items
Displaying 1-1 of 1 items.
---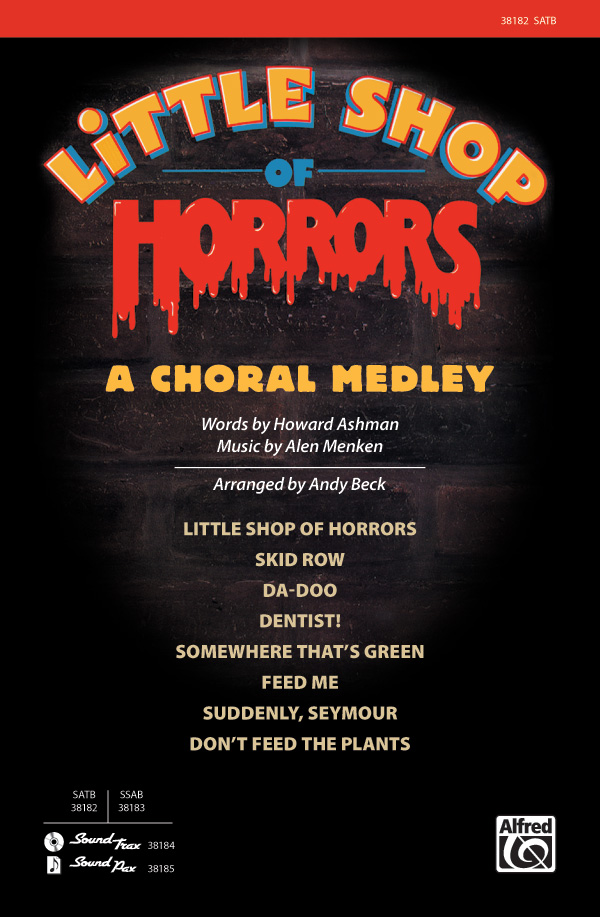 ---