One of the greatest spirituals ever written arranged by one the barbershop's greatest arrangers. Simply wonderful.
Our Price:$3.20 |

| Order 20 Copies or more for 20% discount |

---
The above folio is also available in this package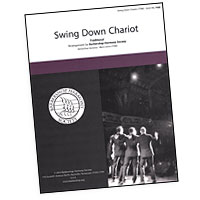 Various Arrangers : Barbershop Spirituals
Raise the roof with the vibrant close harmonies found in this fun collection of spiritual favorites! A close relationship between the barbershop and gospel quartet styles has been apparent for many years and these arrangement are fine examples. Spirituals sung in the barbershop style can be very moving for both singers and audiences alike and this collection is highly recommended.
Songlist: Amazing Grace, Ride the Chariot, Swing Down Chariot, This Little Light of Mine with Do Lord

---
Related Items
Displaying 1-2 of 2 items.
---