Ron Feingold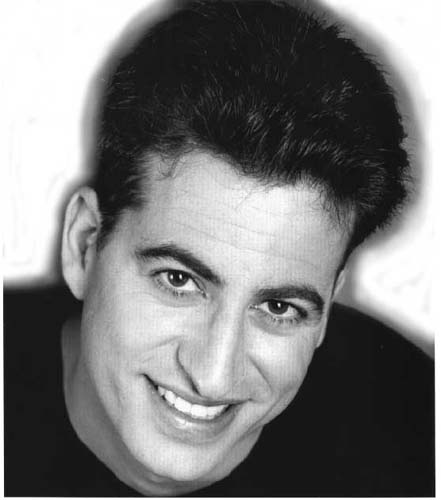 Ron has toured the entire United States and has performed in America's finest Comedy Clubs, Universities, and Theatres. After doing "straight" stand-up for 5 years, he decided to stir things up a little and bring his love for a cappella music to the comedy clubs. August 1st of 1995, at Tommy T's Comedy Club in San Ramon, California was opening night of the new show and audiences have been laughing and singing with Ron ever since! Ron's first album was released in June of 1995 and was called One Man A Cappella Jam! Ron began work on his second album on December 30, 1999 with producer Glenn Longacre. Released on January 26, 2001, Solo Effort takes Ron's music to a different level. Using contemporary favorites and up-tempo classics to create an a cappella recording that is unique and fun to listen to. Currently, Ron is a corporate and cruise ship entertainer residing in Florida and also performs at his favorite comedy clubs around the country. Check out the show because you won't see or hear anything like this anywhere!
Discography
Back To Dirty
Live at Loonees
It's All Me Remix
Take Your Pants Off Please
Yodel in the Canyon
Better Off Gay
Heckler Song
Enema Countdown
I Just Called...
Hairy Back
Enormous Penis
Fuck You Amen
Guest Rappers
Ron, who we loved as the very funny MC of two West Coast Summit Saturday night shows, and whose debut, solo CD, featuring "The Home Depot Song," is a stone winner, brings us a 2-CD set, "Back to Dirty." The first CD is a live, 1-hour performance at Loonees Comedy Club in Ron's hometown, Colorado Springs, Colorado in June 2003. The second CD is an 11-song studio recording, featuring 11 Feingold originals, all sung with Ron accompanying himself singing 4-track, 4-part harmony. First, let us note that this is all very funny, get-down-and-dirty relationship stuff that had the live, mixed audience at Loonees absolutely cracking up. Second, let us bring up that these CDs are profanity-laced recordings that are not for the faint of heart or those who are shocked by the goings-on late at night in major city comedy clubs. If you come across Richard Pryor or Dave Chappelle on the Comedy Channel, blush and keep channel surfing, this might not be your cup of tea. That said, we will list some of our favorites of the 11 very funny songs on Disc 2: "Take Your Pants Off Please," "Yodel in the Canyon," "Better Off Gay," "Heckler Song," "Enema Countdown," "I Just Called…," "Hairy Back," "Enormous Penis," "F—k You Amen" and "Guest Rappers" in case we didn't make ourselves perfectly clear before. Again, hilarious stuff with great impressions!

---
Solo Effort
Oh What A Night (December 1963)
A Day In the Life
Good Old A Cappella
Chickadow
The Jim Croce Medley
The Impressions Medley
Seven Bridges Road
Kosher Ham
Scream
The Home Depot Song
True Companion
We have enjoyed Ron Feingold as MC of the last two West Coast Summits, and saw him perform a number of the bits "live." The "live" is in quotes because Ron performs live with a recording of himself singing 4-part harmony. There are 11 songs here, "Oh What A Night," the masterful "A Day In The Life," which includes every ad jingle you or Ron could remember," "Good Old A Cappella," the Disco medley "Chickadow," "The Jim Croce Medley" (with great impressions, from Neil Diamond to Kermit the Frog), CSN&Y's"Seven Bridges Road," "Kosher Ham," "Scream," the hilarious "Home Depot Song," and "True Companion." Ron's act is unique in the a cappella world, as far as we know, and the man has few peers as an arranger, performer, singer, impressionist and comedian. "Solo Effort" is a rich, funny CD that makes us appreciate what we saw live all the more.
Listen to "The Home Depot Song" in Real Audio.

---
---
To find a specific song on any recording (or to find recordings by group name or CD title),
pick the search method and type the item you are searching for here: