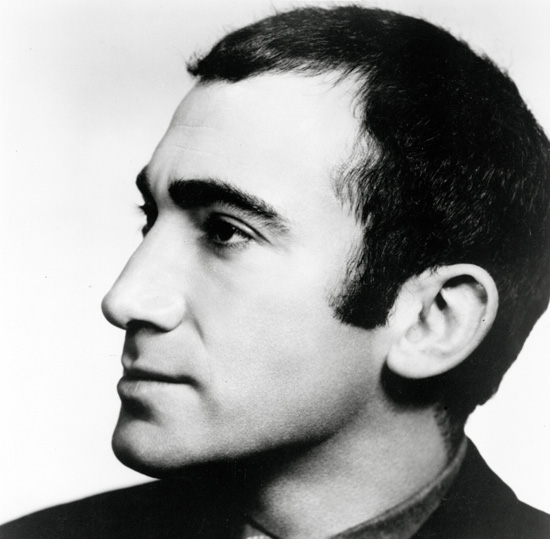 Born: 1930 Died: 1999
He was born Lionel Begleiter, the youngest of seven surviving children of Galician Jews, Yetta (nee Darumstundler) and Morris Begleiter, a master tailor. He grew up in Stepney; his father worked in the area as a tailor in a garden shed. The family had escaped the deadly pogroms against Jews by Ukrainian cossacks in Galicia, which was then part of the Austrian Empire.

Lionel Begleiter changed his surname to Bart, said to be derived from when he passed by St Bartholomew's Hospital on the top deck of a bus, after he had completed his National Service with the Royal Air Force. A more likely derivation of Bart is from the silk-screen printing company he founded with John Gorman, G and B Arts.

He started his songwriting career in amateur theatre, first at The International Youth Centre in 1952 where he and a friend wrote a revue together called IYC Revue 52. The following year the pair auditioned for a production of the Leonard Irwin play The Wages of Eve at London's Unity Theatre. Shortly afterward Bart began composing songs for Unity Theatre productions, contributing material (including the title song) to its 1953 revue Turn It Up, and songs for its 1953 pantomime, an agitprop version of Cinderella. While at the Unity he was talent-spotted by Joan Littlewood, and so joined Theatre Workshop. He also wrote comedy songs for the Sunday lunchtime BBC radio programme The Billy Cotton Band Show.

He first gained widespread recognition through his pop songwriting, penning numerous hits for the stable of young male singers promoted by artist manager and music publisher Larry Parnes. Bart's pop output in this period includes the hits "Living Doll" (written for Cliff Richard) and "Rock with the Cavemen", "Handful of Songs", "Butterfingers" and "Little White Bull" (for Tommy Steele). During this period, Steele and Mike Pratt were his songwriting partners. He won three Ivor Novello Awards in 1957, a further four in 1958, and two in 1960. He wrote the theme song for the 1963 James Bond film From Russia with Love. His other hits include: "Do You Mind?" (recorded by both Anthony Newley and Andy Williams), "Big Time" (a 1961 cover by Jack Jones of his "Fings Ain't Wot They Used T'Be" show tune), "Easy Going Me" (Adam Faith) and "Always You And Me" (with Russ Conway).
Displaying 1-1 of 1 items.
---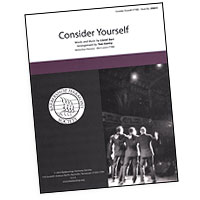 Close Harmony For Men : Consider Yourself
Review: Tom Gentry, one of the foremost barbershop arrangers, has given us this playful, welcoming creation. It captures the spirit and character of the song. Note that the downbeat of measures 48 has a short note to emphasize "Don't Grouse". The soaring harmonies and special treatments for individual parts are a delight to the ear. Sing it with joyous mirth!
Songlist: Consider Yourself

Displaying 1-18 of 18 items.
| Song Name | Arranger | Composer | Artist | Item Title | Format | | Trax |
| --- | --- | --- | --- | --- | --- | --- | --- |
| Consider Yourself | Tom Gentry | Lionel Bart / Lionel Bart | | Consider Yourself | Sheet Music (TTBB) | MORE DETAILS | |
| Consider Yourself | Norman Leyden | Lionel Bart / Lionel Bart | | Consider Yourself | Sheet Music (SATB) | MORE DETAILS | |
| Consider Yourself | Norman Leyden | Lionel Bart / Lionel Bart | | Consider Yourself | Sheet Music (SA) | MORE DETAILS | |
| Consider Yourself | John Leavitt | Lionel Bart / Lionel Bart | | Consider Yourself | Sheet Music (3-Part) | MORE DETAILS | Yes |
| Consider Yourself | John Leavitt | Lionel Bart / Lionel Bart | | Consider Yourself | Sheet Music (2-Part) | MORE DETAILS | Yes |
| I'd Do Anything | Mac Huff | Lionel Bart | | I'd Do Anything | Sheet Music (3-Part) | MORE DETAILS | Yes |
| I'd Do Anything | Mac Huff | Lionel Bart | | I'd Do Anything | Sheet Music (2-Part) | MORE DETAILS | Yes |
| Pick A Pocket Or Two | Jonathan Wikeley | Lionel Bart | Jonathan Wikeley | Just Voices - Showtunes | Songbook | MORE DETAILS | |
| Where Is Love? | Yumiko Matsuoka | Lionel Bart / Lionel Bart | Yumiko Matsuoka | Collection Volume 2 | Sheet Music (SATBB) | MORE DETAILS | |
| Where Is Love? | Bob Martin | Lionel Bart / Lionel Bart | Various Arrangers | Musicals Vol. 2 | Sheet Music (SATB) | MORE DETAILS | |
| Where Is Love? | Kirby Shaw | Lionel Bart / Lionel Bart | Various Arrangers | Women's Classic Pop Vol 3 | Sheet Music (SSAA) | MORE DETAILS | |
| Where Is Love? | Pais Rutherford | Lionel Bart / Lionel Bart | | Where Is Love? | Sheet Music (SATBB) | MORE DETAILS | |
| Where Is Love? | Norman Leyden | Lionel Bart / Lionel Bart | | Where Is Love? | Sheet Music (SSA) | MORE DETAILS | |
| Where Is Love? | Mac Huff | Lionel Bart / Lionel Bart | | Where Is Love? | Sheet Music (SATB) | MORE DETAILS | |
| Where Is Love? | Mac Huff | Lionel Bart / Lionel Bart | | Where Is Love? | Sheet Music (SSA) | MORE DETAILS | |
| Where Is Love? | Joshua Shank | Lionel Bart / Lionel Bart | | Where Is Love? | Sheet Music (SATB) | MORE DETAILS | |
| Who Will Buy? | Norman Leyden | Lionel Bart / Lionel Bart | | Who Will Buy? | Sheet Music (SATB) | MORE DETAILS | |
| Who Will Buy? | Norman Leyden | Lionel Bart / Lionel Bart | | Who Will Buy? | Sheet Music (SSA) | MORE DETAILS | |
All Rights Reserved All Content, page design, CGI Copyright © United Singers International