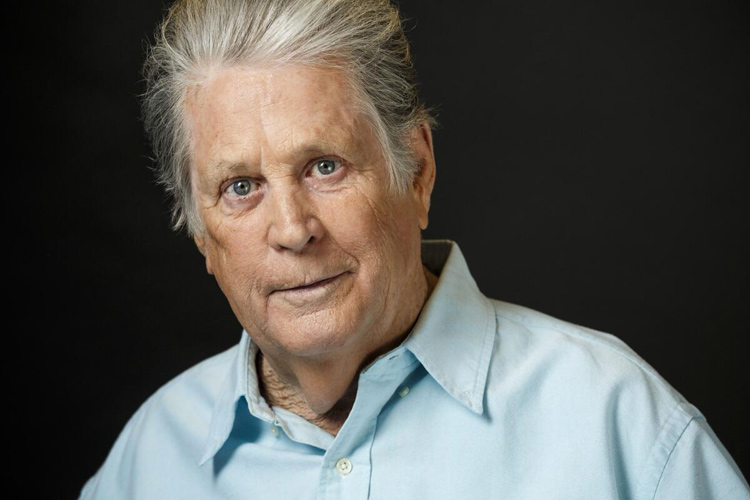 Brian Douglas Wilson is an American musician, singer, songwriter, and record producer best known for being the multi-tasking leader and co-founder of the Beach Boys. After signing with Capitol Records in 1962, Wilson wrote or co-wrote more than two dozen Top 40 hits for the group. Because of his unorthodox approaches to song composition and arrangement and mastery of recording techniques, he is widely acknowledged as one of the most innovative and influential creative forces in popular music by critics and musicians alike.

In the mid-1960s, Wilson composed, arranged and produced Pet Sounds (1966), considered one of the greatest albums ever made The intended follow-up to Pet Sounds, Smile, was cancelled for various reasons, which included Wilson's deteriorating mental health. As he suffered through multiple nervous breakdowns, Wilson's contributions to the Beach Boys diminished, and his erratic behavior led to tensions with the band. Following a court-ordered removal from the care of psychologist Eugene Landy, Wilson started receiving conventional medical treatment, and in the late 1990s, he began performing and recording consistently as a solo artist. He remains a member of the Beach Boys' corporation, Brother Records Incorporated.

Wilson is credited as a major innovator in the field of music production,(6) and as the principal originator of the California Sound, later becoming one of the most famous examples of the outsider musician. According to Erik Davis, "Not only did (he) write a soundtrack to the early '60s, but Brian let loose a delicate and joyful art pop unique in music history and presaged the mellowness so fundamental to '70s California pop." The A.V. Club wrote that Wilson was among "studio rats ... (that) set the pace for how pop music could and should sound in the Flower Power era: at once starry-eyed and wistful." Only 21 years old when he received the freedom to produce his own records with total creative autonomy, he ignited an explosion of like-minded California producers, supplanting New York as the center of popular records, and becoming the first rock producer to use the studio as its own instrument. Wilson effectively set a precedent that allowed bands and artists to enter a recording studio and act as their own producers or co-producers.

His honors include being inducted into the 1988 Rock and Roll Hall of Fame and winning Grammy Awards for Brian Wilson Presents Smile (2004) and The Smile Sessions (2011). In lists published by Rolling Stone, Wilson ranked 52 for the "100 Greatest Singers of All Time" in 2008 and 12 for the "100 Greatest Songwriters of All Time" in 2015. In 2012, music publication NME ranked Wilson number 8 in its "50 Greatest Producers Ever" list, elaborating "few consider quite how groundbreaking Brian Wilson's studio techniques were in the mid-60s." He is an occasional actor and voice actor, having appeared in television shows, films, and other artists' music videos. His life was portrayed in the 2014 biopic Love & Mercy, which received a wide release in 2015.
All Rights Reserved All Content, page design, CGI Copyright © United Singers International