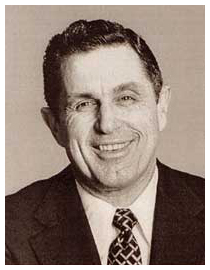 Royal Waltz Stanton, was a nationally known choral conductor and teacher whose students included opera star Marilyn Horne. Born in Santa Monica and educated at UCLA, Stanton began his career directing music at Long Beach Polytechnic High School and then became chairman of the music department at Long Beach City College. In 1953, he founded the Long Beach Schola Cantorum, a symphonic choir that sang with Miss Horne among others. He was director of the prestigious Los Angeles Bach Festival for two years. Moving to the San Francisco Bay Area in 1961, Stanton chaired the fine arts departments of Foothill College in Los Altos and then De Anza College in Cupertino. Stanton founded and for 18 years directed the bay area's Schola Cantorum, which performed with the San Francisco, Peninsula and San Jose symphonies. A widely published composer and arranger for choirs, Stanton also wrote two books, "The Dynamic Choral Conductor" and "Steps to Singing for Voice Classes."
Discography
Displaying 1-2 of 2 items.
---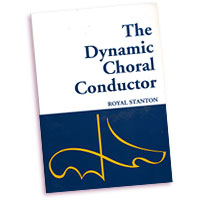 Royal Stanton : Dynamic Choral Conductor
Review: Based on Stanton's years of experience working in day-to-day conducting situations, this unrivalled book views the conductor's image, abilities, personal involvement and relationship with the singers. Full of successful rehearsal techniques, vocal exercises, programme suggestions and repertoire planning, plus practical assignments.
Songlist:

---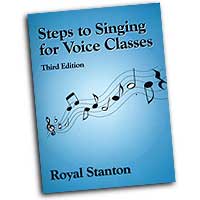 Royal Stanton : Steps to Singing for Voice Classes
Review: This outstanding volume is well-known for its simplicity, inclusiveness, and integrity to the fundamentals of the art of singing. The late Royal Stanton - an experienced teacher; the founder of Schola Cantorum, a symphonic choir of 150 voices; and a composer and arranger of many nationally published pieces - wrote with the flair to engage and hold the interest of newcomers venturing into the organized process of singing. His nine-step format provides students the opportunity to build on their voice-training achievements. Singing is more than endless exercises and technical devices, and Stanton's methods have proven effective in guiding beginning students from their initial tentative approaches to phonation, to the outer edges of performance and the rudiments of interpretation. Learning the joys of controlled singing in a friendly environment encourages beginners to think of singing as a natural, peer-approved activity.
Songlist:


Choral Music - Home
All Choral Groups | Choral Christmas | Composers | Choral Directors | Choral arrangements
Mixed Voice Groups | Mixed Voice CDs | Mixed Childrens Choirs | Mixed Childrens CDs | Mixed Voice Christmas CDs
Male Choral Groups | Male Choral CDs | Boyschoirs | Boyschoirs CDs | Male Choral Christmas CDs
Womens Choral Groups | Womens Choral CDs | Girls Choirs | Girls Choirs CDs | Female Choral Christmas CDs
Early Music Groups | Early Music CDs | Early Music Christmas CDs
Spirituals | Church Choirs | Madrigals | Choral DVDs | Complete choral list

Choral Development - Home | Choral Conducting | Techniques & Methods | Warm-Ups & Exercises | Rehearsal
Choral Choreography | Instructional DVDs | Children's Choir Development | Pedagogy | Singers Resources | Director Resourses

Choral music by Country - America | England | Canada | Bulgaria | Hungary | Germany | Estonia
Latvia | Russia | Denmark | Netherlands | Sweden | Africa | Latin American